Thank you for visiting my blog. Below, you will find my list of 50 best self-help books that will change your life. Enjoy!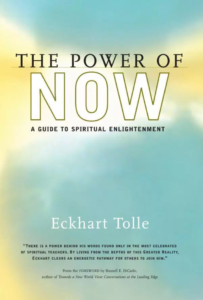 The first book in the list of best self-help books is called The Power of Now.
For those of you don't know, Eckart Tolle has a very interesting biography. He has written quite a few of influential books on spirituality (The Power of Now being one of them), given a countless amount of interviews and speeches, and has even become in 2008 "the most popular spiritual author in the United States".
And although I personally find his videos sometimes difficult to follow due to his manner of speaking (check him out on YouTube), his books are highly inspirational. If you really want to understand what spirituality means, then The Power of Now is the perfect place to start.
---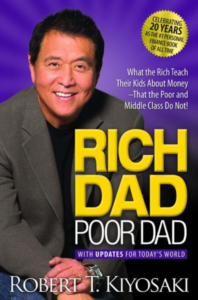 The second best self-help book is Rich Dad Poor Dad. 
I want to be completely honest with you. Still only 3 years ago, I thought being rich is a "bad" thing. Just like many other people, I was misled into believing that money and wealth make people greedy and evil. As a result, it turned into a limiting belief that was constantly holding me back from even thinking of doing something major that could potentially earn me a lot of money.
After reading Robert Kiyosaki's Rich Dad Poor Dad, I finally shifted my beliefs. It became clear to me that it's not the money that makes people evil, but people make themselves evil. 
There are many books out there that teach us how to think differently about money and wealth, but this book is my all-time favorite. Not only it is very powerful, but it's written in a story-like manner, which makes it very fascinating to read. If you need to learn to think about money differently, then you really must read this book.
---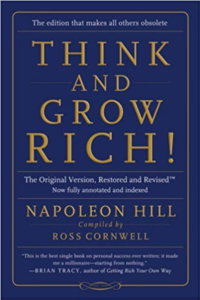 Originally, Think and Grow Rich was written in 1937, but the information in it is so good, that it hasn't made the book any less valuable today. As I read it, all I was thinking to myself was "wow, so many wise words and all so true, even up to this day". No wonder Think and Grow Rich is among the top 10 best selling self-help books of all time.
---

The 4th best self-help book is called The Success Principles.
The Success Principles is one of those books that is really about self-development. It doesn't tackle only finances, health or love, but rather all aspects of life, and that makes it complete.
Every time I read this book, I felt waves of inspiration and motivation to get up and change my life. And although it may be an easy read with much information that we all already know, don't underestimate its power. Being too confident with how much we know is actually one of the major factors that prevent us from growth. I am sure we all know that positivity or happiness are better than negativity, anger or fear, but why do we then still experience these unpleasant things?
The Success Principles has energy that many others books don't, and reading it really does have the potential to change your life, especially if you are willing to learn and to take action. The moment you think you already know something, that is the moment when you close off from valuable information and begin to slow down in your development. Always be open to learning more. That is one of the success principles.
---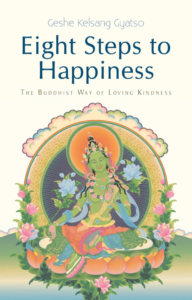 Eight Steps to Happiness was given to me when I took Buddhist classes in Amsterdam. Since then, I have read the book 3 times. It is the only book that I have read more than twice.
Just as its name implies, it's all about love, happiness, Buddhism and meditation. This book focuses on teaching you how to see all people as sentient being, and it teaches us to let go of anger and hate towards other people. What I also love about this book is that it has many meditation techniques that go with the theory.
Bear in mind, just like with business or self-development, when it comes to spirituality and peace in mind, you must take action to have results. In this case taking action means meditation. You can try to understand Buddhism or spirituality with your mind, but without meditation, your understanding can only go so far. My personal belief is that each human being must meditate, at least 5 minutes a day. If everyone would meditate, our world would be a much better place.
---
The Millionaire Fastlane is another very popular book that helps us shift our mindset away from that of a typical nine to five employee to the mindset of a business owning millionaire.
What I especially liked about this book is its author. You can really feel the passion and the annoyance of him towards the philosophy by which most people choose to live. In DeMarco's opinion, working your whole life and saving just to become rich by the end of it is a horrible way to live, yet that is what we prefer to choose.
In a nutshell, if you are thinking of making the transition from a nine to five job to your own business, then be sure to read this book. It really helps to let go of the fear associated with self-employment.
---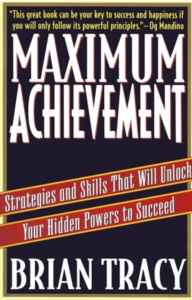 The 7th book from the best self-help books list is called Maximum Achievement.
Brian Tracy is one of the most known figures when it comes to self-development. He has written over seventy books, and Maximum Achievement is one of my favorite.
In this book, Brian Tracy shares with us proven principles and step-by-step tips for helping us raise self-esteem and the quality of life, which he had been collecting and using for over twenty-five years. For me, it was another one of those books with a really positive vibe to it – highly motivational.
---
Seth Godin is a very known marketer and an entrepreneur, and in this book, he explains the difference between just "doing work" and making art. He makes us believe that we are not just simple screws in a larger system, but we are all remarkable and capable of making a difference.
Not all people want to run their own business – many already love what they do. If this is you, and you want a little more clarity on why you should do what you do, but be even better at it, then you might really enjoy this book. At the time, it made a huge impact on my life.
---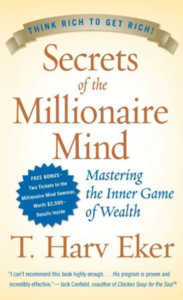 The name of the book really speaks for itself. However, this book is somewhat different from many others that teach you to look at money differently. The Millionaire Mindset is not all theory. It also holds plenty of practical tips that you can apply to better handle your finances.
T. Harv Eker is really amazing at reading other people and telling you those things that you don't want to hear, but you should if you want to change. It was one of the first books that I came across on the subject, which got me really interested and pushed me to learn more.
---
The 7 Habits of Highly Effective People is considered to be one of the most inspiring books ever written. Again, published in 1988, it is one of those books that doesn't lose any of its value as the years pass by.
Action, action, action – it's all about taking action and creating a positive change in life. It holds loads of value and powerful tips that anyone can use to solve their life problems, regardless of whether it is relationships, work or mental well-being.
---
The 11th best self-help book is called Daring Greatly.
Some of the biggest obstacles on the path to bettering ourselves are the fear of failing and the fear of being judged by others. What if what I am doing goes wrong and everyone will realize that I'm a failure? Want it or not, but these are the thoughts that most of us inevitably have at some point in our life. Some have it more, and some have it less.
Brown in her book explains that in order to attain something in life, we must learn to overcome the fear of being vulnerable. Vulnerability is not something we choose to feel. It is something we all will experience if we choose to make progress in life. However, whether vulnerability, fear and uncertainty hold us back or not, that is up to us to decide.
A great book about learning how to face uncertainty the right way.
---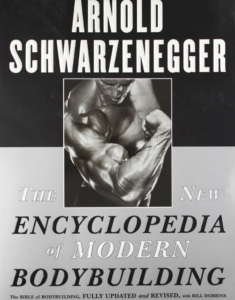 Don't be misled by the name, this book is not only for professional bodybuilders. It is absolutely for anyone that exercises and takes care of their physical body.
This newly revised version not only talks about various aspects of building muscles, but also diet, nutrition, sports psychology, treatment and prevention of injuries, and many other. This is probably the most well-known book on the subject. They call it the Bible of Bodybuilding for a reason.
---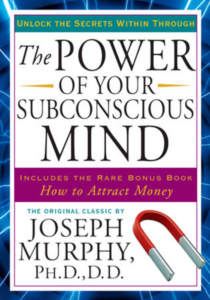 Because I believe so much in meditation and the power of the mind, reading this book was especially fascinating.
As the name implies, it's all about the subconscious mind. See your brain as an iceberg, of which the large part that is underwater is your subconscious. It holds our whole life story that constantly affects us without us even realizing it. As Murphy explains, by learning more about it and how it works, we are capable of achieving so much more in life.
---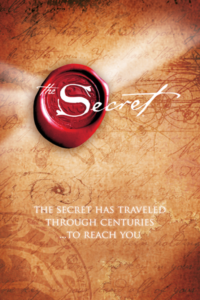 The 14th best self-help book is the famous The Secret.
The Secret is a book I read many-many years ago, long before I even thought about self-development. However, already then I thought there was something special about the concept laid out in the book.
The Secret talks about the Law of Attraction. The Law of Attraction states that like attracts like. The more we think and focus on something, the more we attract that object or event (and energy) into our life, regardless of whether it is good or bad.
Because the Law of Attraction does not have any scientific evidence, people tend to dismiss it. However, I believe that our thoughts have limitless possibilities. In fact, any action that you will ever do, excluding reflexes, will always begin with a thought. Nevertheless, I highly recommend this book if you are interested in learning more about the Law of Attraction and how to think positively. A very easy book to grasp even for a child.
---
The 15th best self-help book of this list is on procrastination. Procrastination is something that we all suffer from to an extent. However, one thing that separates successful people from not so successful is their ability to overcome procrastination and to prioritize tasks correctly. Tracy explains that we all have always something to do and to keep us busy, which is a lot of work, and that's what scares some people away from doing anything at all.
In this book, you will get a number of great tools to help you organize your day correctly and understand which tasks you really should do, and which you can put off for later. As Tracy says, it's all about setting clear priorities.
---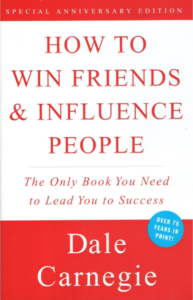 Together with Napoleon Hill's Think and Grow Rich, this book can be seen as the godfather of all self-help books, which was published in 1936.
How to Win Friends and Influence People is really one-of-a-kind book. It focuses a lot on psychology, human behaviour, the mind, and teaches the reader how to use these things for self-development.
This book is especially great if you are having troubles finding a common language with other people. It helps you understand them, and to win them over to your side. Despite it being an old book which has been republished many times, I found it to be very interesting with a plethora of practical tips and tools.
---
The 17th best self-help book is called MONEY Master the Game.
Love him or hate him, but no best self-help book list can be without Tony Robbins. Tony Robbins is a multi-millionaire, and is one of the biggest role models in business and life coaching. In his book MONEY master the game, he shares a 7-step blueprint for securing financial freedom.
Honestly, if there would be someone that I would like to get advice from on how to invest in order to create a financial freedom for myself, it would be Tony Robbins. Reading his book, it is clear that he knows what he is talking about. He is direct, honest and lays everything out without unnecessary fluff. I really enjoyed the way he communicated in this book.
---
The 18th book from the list of 50 best self-help books is called the 100$ Startup. 
I still remember how I was walking to work and listening to this audiobook. The amount of excitement running through me was hard to describe. I was extremely pumped up about starting something of my own, something that I would love to do, something that would be for the soul. Long story short, this book really pushed me to take action. One reason why I am where I am at today is because of this book.
The 100$ Startup explains that we all have a talent that we can monetize to create the freedom that we need. The only problem is that we are not aware of our talent because we have never examined ourselves in that way.
Guillebeau in his book shares real-life case studies of what people are capable of accomplishing when doing what they were meant to do.
---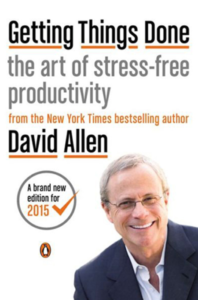 19th best self-help book is Getting Things Done.
David Allen is someone that has coached thousands of business people to get things done in a more efficient way. His core belief is that as long as a person is under stress, they will not be able to be productive. If we were to get rid of that stress, the quality of accomplished work and the speed with which it is accomplished would be significantly higher.
Again, just like with many other books in this list, Getting Things Done has a nice balance of psychology and practice that you can apply as soon as you have read it.
---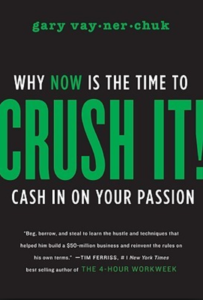 The 20th book from the list of 50 best self-help books is called Crush It!
If you don't know who Gary Vaynerchuk is, then it's about time to read one of his books. His book Crush It! is just like he is – full of energy, inspiration and valuable information.
Based on his own life experience, in which he built a family 4$ million wine business into a 60$ million one, he goes on telling us how we also have to find our passion and make things happen. In other words, he is telling us to crush it. And honestly, the energy was just flowing through the text of the book into me. You can really tell when one is passionate about what he or she is writing. This is the case with Gary.
Dr. Siegel created a concept that he called "Mindsight", which is basically when one person learns to be more empathetic towards other people and have more insight into themselves. He believes that mindsight is able to solve some of the most common human mental issues, such as depression, as well as positively affect relationships.
Mindsight is very closely linked to mindfulness, but is looked at from a scientific perspective. Altogether, I found Dr. Siegel's studies to be deeply profound and really interesting.
---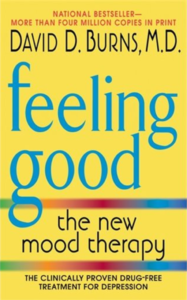 This book is a manual on how to overcome depression without pills.
Because the world today has become such a hectic place to live in, depression and anxiety are becoming more common. And unfortunately, a lot of the people are trying to solve the problem with antidepressants, which is inherently wrong.
Being someone who has suffered from anxiety and never taken pills to fight it, I can with all confidence say that there are other ways, and this book will teach you all that you need to know about it.
---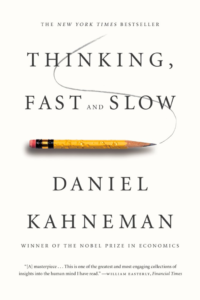 Just think of all the mistakes you have made in your life because of not thinking twice before actually doing it. It was completely irrational, yet it was too late to fix it.
Kahneman divides all thinking into two bases – slow and fast thinking. He argues that many of our problems exist because of fast thinking that has no logical reasoning behind it and is mostly unconscious. If we would only avoid fast thinking as much as possible and use slow thinking instead, we would be a lot more successful in life. This book is a combination of theory and practice aimed to help us learn how to think slower in order to make better decisions in life.
---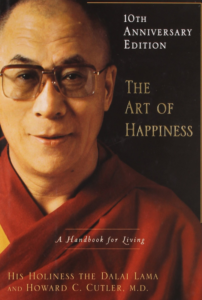 The 24th book from the list of best self-help books is called The Art of Happiness.
I am sure the author of this book does not need an introduction. According to Dalai Lama, all that we truly need in life is happiness.
In this book, you will learn what it means to become happy, as well as learn how to overcome anger, anxiety, insecurity and discouragement – all that visit us on a daily basis. Just by reading this book you will already feel a lot better.
---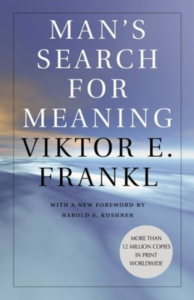 The 25th book from the list of 50 best self-help books is called Man's Search for Meaning. 
Man's Search for Meaning is known to be one of the most influential books in America. Its author is a survivor of the Nazi concentration camps that has devoted much of his life to studying neurology and psychology. One of his core beliefs was that people do not mostly seek pleasure in life, but rather meaning. He also believed that suffering is something that we can learn to cope with.
To me, this was an eye-opening book. It's something that I will read more than once.
---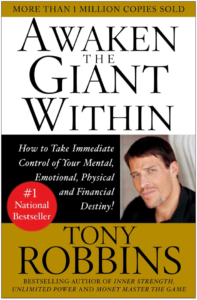 The 26th book from the list of best self-help books is another highly motivational piece of art from Tony Robbins. This one is all about mastering all aspects of life, including emotions, finances, relationships, body and many others.
---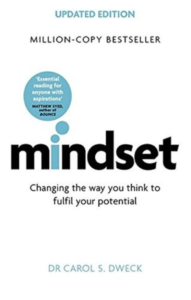 Have you ever come across the problem that you would love to accomplish things and be successful, but you are just too hesitant to start? Dweck explains that it's not all about being smart and knowing more than others, but rather the mindset that we have towards the new and unknown. You can know all the things in the world, but if you can't put your wisdom in the right place, then what's the point of knowing it all?
The growth mindset is something that I have also many times talked about in my blog. It is the mindset that anyone trying to accomplish something must adapt. It is the mindset that puts us in the state of constant improvement and the desire to learn more. That is what this book is about.
---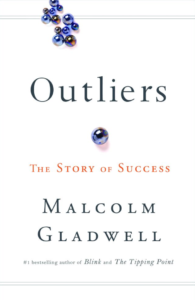 What I liked especially about the Outliers, is that it has its own approach towards the subject of success. It differs from all the other similar books in the sense that it doesn't look primarily at the habits of highly successful people, but rather at how did they initially develop to become who they are today.
By understanding what was different about the lives of achievers, we are able to recreate this kind of behavior, if not in ourselves, then at least in our children.
The book deals a lot with the question of nature vs nurture, something that psychology struggles to give one definite answer to. There's a lot to take away from this book.
---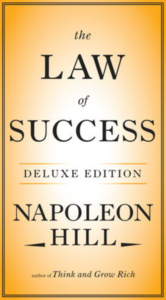 First published in 1925, this is Napoleon Hill's The Law of Success. Just like Think and Grow Rich, this book has withstood the test of time, and will tell you all that you need to know about what it means to be a successful human being.
P.S. The Deluxe Edition is simply a gift-like version of the book, which includes: the complete original text with illustrations, vegan-leather casing, acid-free paper, red ribbon place marker, marbled end papers, gold-stamp lettering on the casing, gold gilding on the paper edges, four-color O card, shrink wrap, Napoleon Hill timeline.
---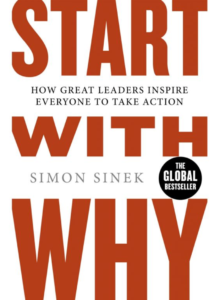 The 30th book from the list of 50 self-help books is referred to as Start With Why.
Have you ever thought about the fact why you want to become a successful business owner and earn a lot of money? Have you decided why your ideas are better than everyone else's?
In this book, Sinek uses some of the most successful people in the world as examples and points out the similarities between them. How is that they were able to do what they did, and how were they able to repeat their success over and over? Why is it that some people are able to turn everything they do into wealth, and others lose everything? The answer lies not in the ability to explain what they do or how they do it, but why they did it.
This book will be especially useful for people owning small and big business, and for leaders looking to understand the psychology of success.
---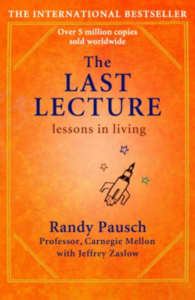 The 31st best self-help book is called The Last Lecture. A very insightful book, written by a computer science professor. He talks about the necessity of being fearless when it comes to fulfilling life goals, overcoming obstacles and being happy. This was especially interesting to read because it was coming from someone who was terminally ill with pancreatic cancer.
It's truly one of those very profound books that have an inspirational effect on you. Highly recommend it.
---
This book is all about your spirituality and finding a meaning in life. The author will guide you through a 40-day spiritual journey that will transform your answer to life's most important question: What on earth am I here for? But don't underestimate the power of this book – it's actually said to be the "Bestselling non-fiction hardback book in history".
In my opinion, why often people find themselves depressed is not because they failed in something or have had a difficult childhood, but simply because they don't have a meaning in life. They don't know why they are here or what to do, and they suffer as a result. If you also want to go a little deeper into the subject and want to learn more about spirituality, then this book could be the right fit for you. After all, faith has saved the lives of millions.
---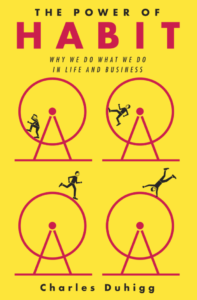 Want to stop smoking, become more efficient at work or learn to wake up early every morning, then The Power of Habit is the read for you. It's all about the understanding where habits come from, how to form them correctly and why they work for some people, but don't for others.
Habits are inseparable from success. If your habits are not serving you well, then you won't be able to be highly successful. However, if you learn to form good habits, then they will greatly help you along the way. As we learn from the book, habits are more than a repetitive set of actions – they change the way your brain works.
In terms of self-development, this is especially a good book. I can't stress enough the importance of adopting the right habits and leaving behind the wrong ones.
---
Being myself an introvert (most of the time), I often felt somehow left behind and even negative about the fact that I wasn't able to socialize with strangers. Reading a lot of material on this subject, I was led to believe that being an introvert is actually quite wrong.
On the other hand, I knew that at times silence was something that served me well. Moreover, many of the most successful people in the world were obvious introverts. In a nutshell, I was confused about the whole concept of extroverts vs introverts until I read Quiet.
In this book, you will get a ton of information regarding why people are introverts and how there is actually nothing wrong with it. As an introvert, you will learn to better understand yourself, as well how you can more effectively interact with the rest of the world when there is a need to do so.
Somebody had to address the topic, and Cain does it really well.
---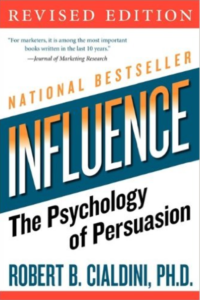 When I was younger, I wanted to please everyone. I was scared of saying no to people, while at the same time doing everything I was told to do. If there was a choice for either me or someone else to get that last piece of cake, I would always let the other person have it not matter what. But to make it even worse, people saw that I had this soft spot in me, and began to aim for it in order to use me. Needless to say, I suffered a lot in my childhood because of my own inability to say no to others.
Long story short, I got fed up with people walking all over me, and taught myself to be more direct. Many didn't like this change in me, but it was necessary for the sake of my own happiness.
A lot of what I learned is also talked about in Influence. The book teaches you how to persuade other people, as well as how to avoid being used.
---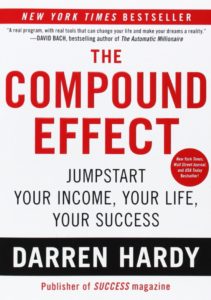 The 36th best self-help book is called The Compound Effect.
What I like about The Compound Effect is that it doesn't try to push some complicated concepts onto you. Its core idea is that your actions take you either to success, or nowhere at all.
The book takes you through a number of steps and rules that you can use in your daily life to achieve what you desire. A book that is easy to read.
---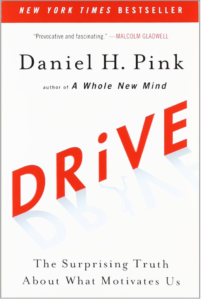 Pink in his book has a totally different approach towards motivation. He believes that we are not always driven by things, such as instant gratification or money, but rather by our desire to accomplish something in life. He emphasizes the fact that we need a purpose. If no purpose and no passion for self-development are in place, then it doesn't matter what we do, we will be unhappy and have no motivation for further growth. I personally completely agree with him, and this is why the book is part of the 50 best self-help books list.
By reading this book you will have the opportunity to use some of the given concepts, and to transform your ways of thinking towards true motivation.
---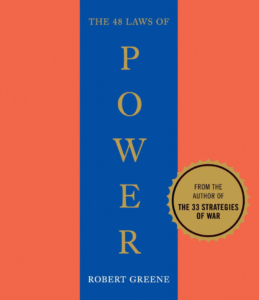 This is probably the most "aggressive" book in my list. Aggressive in the sense that it is not at all about how to enjoy life, be happy and help others, but rather about doing whatever it takes to have the success that you need. It's about helping yourself first.
It's written in such an interesting way and has so much valuable information, that it simply must be here in this list. It's well written and the author is as honest as it can get. Everyone can take away from it what they need.
---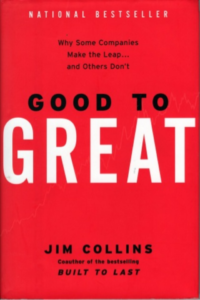 The 39th book from the list of 50 best self-help books is called Good to Great.
This book is not so much about an individual, but rather about a set of individuals – a company. Why can't some companies be as good as others, despite trying so hard? You will find the answers in this long research-type book written by Jim Collins.
While reading this book, you will pick up a lot of important ideas that you can apply to yourself, as well as your co-workers or employees, in case you have your own business. A lot of value in Good to Great.
---
40. Mastery 
– Robert Greene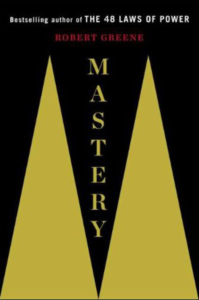 Mastery is exactly what it means. Unlock your hidden potential and become the master of your field.
Greene has studied some of the greatest people in history, such as Charles Darwin, Benjamin Franklin, Albert Einstein, and Leonard da Vinci, as well as interviewed some of the more modern masters. He then shares his important findings here with us so that we could use them to achieve mastery too. A very inspirational book.
---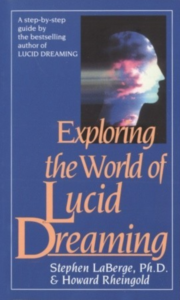 For those of you that don't know, my journey into the realm of spirituality and esotericism began with my first experiences of astral projection, followed by lucid dreaming. In case you are interested, you can read the full story here.
Because mysticism, esotericism and spirituality are not science, there are many books on the subject that are, to put it softly, not good. However, having myself quite a bit of experience with astral projection and lucid dreaming, I can point out at least two authors that seem totally sane and have books with information worth your time: Michael Raduga and Stephen LaBerge.
If you want to learn more about the world of the subconscious, about the phenomena known as astral projection and lucid dreaming, they I highly recommend the book Exploring the World of Lucid Dreaming.
---
How to Have Confidence and Power in Dealing With People is all about finding the right language when talking to people.
Often, we need something from another person, but due to the lack of poor communication skills or knowledge of human psychology, we may ask for it in a way that will harm our relationship with them. This is often the case with parents, loved ones and other people who are the closest to us. In this book, you will learn how to do in such a way, in which no one will be left feeling insulted or misunderstood. It's all about improving relationships with the people you care about.
---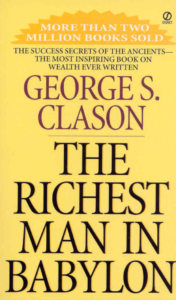 This book is set a set of stories aimed at helping you understand money and accumulate wealth.
At first, it was only a series of pamphlets distributed by banks and insurance companies, but then combined, it was finally published as a book in 1926. Since then, it has been continually reprinted for more than 90 years, showing that it withstood the test of time. Great books don't lose its value as years go by.
---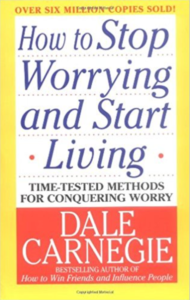 Starting a new business or even getting into a new relationship can be quite scary and cause you to worry a lot. But it doesn't have to be that way. The quicker we learn to overcome obstacles with a smile on our face instead of anxiety, the sooner we will be free.
Known to be an extremely easy book to understand and apply, How to Stop Worrying and Start Living should help you stop worrying faster than ever. 
---
You probably agree that success is all about hard work and dedication, right? Well, not in this book!
Chopra's approach towards success differs from most of the books you have already read. He believes more in the true nature of things and the natural laws that govern all of creation. Based on his belief, if we follow the rules that have been laid out for us, success, happiness and material well-being will come to us naturally. This book will leave you thinking, but it will also leave you with a set of tools that you can begin applying immediately.
---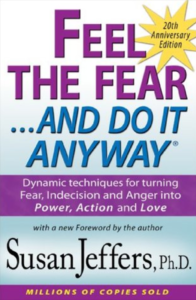 As a person that has suffered quite a bit from anxiety, I can with all confidence say that it is one of the worst feelings that you can experience on a constant basis. It's basically like a prison that prevents you from doing the things you love. Not only you can't experience the unknown and really get outside of your comfort zone, but you can't even enjoy the occasional coffee or tea with people you know.
Feel the Fear will help you overcome anxiety and allow you to control your life, not the other way around.
---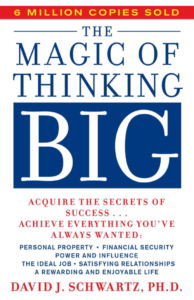 The 47th book from the list of 50 best self-help books is called The Magic of Thinking Big. 
In my blog, I often talk about the importance of not only taking action and being optimistic to have success, but also about the importance of copying those that are already successful. This means looking at how they behave, what they eat, how they work, when they sleep and even how they walk.
In his book, Dr. Schwartz also talks about the fact that you don't need to be a genius to be successful. You simply need to know what to do, when to do it and how to think like a person that already has the success that they are after. He offers a set of tools that you can take away from the book and use in all areas of life.
---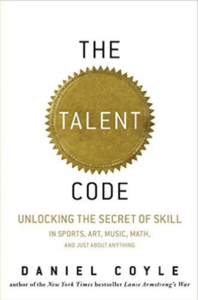 The name of this best self-help book is The Talent Code.
Whether you are helping yourself become better, your child, your friend or your clients, it doesn't matter. This book is aimed at helping everyone take their skills on to a whole new level.
According to Coyle and the research that was done in the area of neurology, there are three key elements that will allow you to develop your talents and optimize your performance in any field of interest: deep practice (not just any practice, but specific practice), ignition (motivation) and master coaching.
The combination of these three key elements in your brain creates a substance called myelin, which adds vast amounts of speed and accuracy to your movements and thoughts.
The book is very much based on scientific evidence, rather than conventional psychology. What it also claims is that by following the advice that it gives, you can learn to accumulate myelin in your brain and therefore maximize your personal potential.
---
I am by nature a very emotional person, and it has led me to make many stupid mistakes in life, which were both, irrational and irreversible. Fortunately, I've managed to take this problem under control.
Predictably Irrational is a collection of experiments and ideas that will teach you to think rationally, make fewer predictable mistakes in business, relationships and life in general. It will help you realize how repetitive irrationality may just be. The quicker you grasp this, the quicker you can eliminate it.
---
The last but not least book from the list of 50 best self-help books is called The Power of Intention.
Dr. Dyer has a very different look at intention. To him, intention is not something you create and then act based on, but rather energy that is just there. It's a force in the Universe. He believes that you can connect to this energy and use it for your own benefit.
Intention is endless, beautiful and expanding. Dr. Dyer in his book shares with us the mechanism by which we can connect to this energy. A very different, interesting approach to life.
---
I hope you found this list of 50 best self-help books useful for yourself! 🙂
Thank you for stopping by and good luck!
Please click below to subscribe and to follow us on social media:
Click here to follow us via E-mail!
Click here to follow us on Facebook!
Click here to follow us on YouTube!
Click here to follow us on Instagram!
Click here to follow us on Twitter!