Today I want to talk to you about material well-being, and the story of how I decided to make money online. If you are looking for changes in your life, just like I was, keep on reading, because this story may be very useful to you.
How it all began
In the beginning of 2016, I was finally free of studies, and I began my career as a web developer. I was extremely happy about the fact that I no longer had to study, nor did I have to earn for living by working at a constructions site. Previously, because I had no study diploma, hard physical labor was the only way to generate some income for me. I was glad I didn't drop out of college, and that I completed my studies till the end.
Long story short, I enjoyed my new non-physical profession, but I began to feel quite empty because of all the free time that I had, and because I knew what my life will be like for the next couple of years in the context of my work. Unfortunately, the salary that I, as a junior developer, was earning at the moment was not enough for me to have the life that I was after. I needed to pay for an apartment, and I had a lot of study loan to return. I basically had no money to spend on myself.
Soon enough I was going through the Internet looking for all the possible ways to diversify my income stream. I saw two general categories: either you do something over the internet, or you create a startup.
Today, every second person interested in business carries the CEO tag for the 2-person company that they own. Also, the failure rate of startups is extremely high, and this really made the option unattractive. Just because I had some ideas and the interest, I did not want to drop web development and take the path of the unknown. I enjoy being a developer.
The second option was to make money online. Making money online seemed to be a lot better, because I could simultaneously keep my job while experimenting in other ways; the risk was not that high. But for those of you that have researched the topic, know how much trashy types of businesses there are out there. Hundreds of programs that guarantee a "quick get rich" result. But as soon as you go and read the reviews of these programs, you understand how full of crap they are. I had no interest in spending my time and money that way.
P.S. If you ever find a program or course that sounds like something you would want to be a part of, always read the reviews first!
The course that changed my life
If you search for things related to making money online, you will probably come across Stefan Pylarinos's channel on YouTube. After watching a few of his videos about making money online, I got interested in what he was talking about. Soon enough, I found his K Money Mastery program.
K Money Mastery is about selling digital books online through Amazon's web store to Kindle device owners. For those of you that don't know, a Kindle device is an e-book reader that millions of people own. A Kindle device can be connected to the internet, and used to browse, buy and download e-books, magazines, newspapers and other types of digital media. As a result, kindle e-books are very popular and in high demand.
As I looked into making money online by selling digital books, I found very many positive reviews concerning this business, as
well as Stefan's course. Needless to say, I was very intrigued.
People that have gone through Stefan's course were sharing their stories all over the internet of how they were able to start selling books online, and were earning up to 10000$ a month. This sounded insane to me at the moment and was an extremely good opportunity that I didn't want to miss out on.
Even though the course was very affordable, that month I spent my last money on it. I knew I would have to eat very little for the rest of the month, but I was extremely motivated to take action and to start doing something exciting and new!
My experience with the course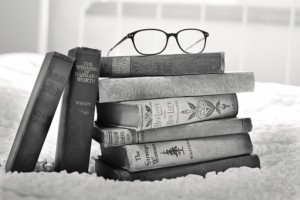 Stefan is really good at explaining things, and that makes his products easy to follow for anyone. Just like he claims, K Money Mastery is a step-by-step course with many video tutorials of how to make money online with Kindle books.
Most of the videos have an exercise for you to complete. This is really good because you don't have to sit wondering when to do what – the whole blueprint is already there. Also, any type of business requires you to take a lot of action, and that is exactly what Stefan is about, and that is what is really amazing about him. If he can't motivate you to change your life, no one will!
The program will be enough for you to learn everything you need to know to start selling your first books and to make money online. However, if you feel that you want to expand even more, Stefan has another even more in-depth course available for those that have already purchased K Money Mastery. I personally never purchased his in-depth course as the first one was already good enough to allow me to start generating my first ever income online. I sold copies of my first book as soon as it was published on Amazon. I was more than satisfied with the results.
My thoughts on the Kindle publishing industry
Selling digital books through Amazon, without doubt, will generate you income. Some might say that the market is too saturated with books, but in my opinion, that really depends on how you look at it. Even though Stefan is the creator of his own course, he admits that today selling books is a little more difficult than it was when he first started. Then you could publish a book and do nothing to make money online, but today you have to put some effort into it.
Even though I missed the time when the market was still empty, I can agree with Stefan's comment. It is true that if you publish a book, you cannot just sit there – you will have to promote it. Luckily, Stefan takes all of that into account in his course. The bottom line is how much time and effort you are willing to put into your online business.
Even though the market is more saturated today than it was years ago, there are also a lot more people with Kindle devices looking online to buy books. Also, no one is holding you back from selling your books in other places and in other formats. If you already have a book written in the digital form, why can't you make it a print on demand physical book to sell through Amazon as well, which is a new feature they have just added. You could also make an audio book. And finally, you can sell the digital book in other marketplaces, and not only Amazon. Potentially, you can grow the income coming from that book by 4 or 5 times. I highly recommend to at least make use of Amazon's print book platform to sell the physical version of your book!
Now, concerning the income. When you start off, you will need to put time, effort and some money into the business. But as you gain experience, it will become easier for you. And if you don't want to take care of the business all by yourself, you can hire a virtual assistant to help you out through websites, such as Upwork.
Will the publishing business make money online for me? – Absolutely!
Will I become rich with publishing online? – If you are willing to put the time and effort into it, yes, the potential is there. There are people that make tens of thousands of dollars with it.
Is it going to be simple? – Depends on how many books you are selling. The more you sell, the more you will have to look after. Like already mentioned, you cannot publish a book and hope for it to keep making you money. No, you will need to once in a while return to it to make changes in order for people to see it ranking high in the list.
Is online publishing something anyone can do? – Absolutely!
Can I live off online publishing for the rest of my life? – This is a common question and difficult to answer. What if something happens to Amazon? What if the market becomes too saturated with time? What if there will be no more Kindle devices in the future? I would say – no. This is not something you should completely rely on. It's only one of the many possible income streams.
Even though I make money through publishing and it is a great way to get into an online business, I have chosen not to focus all my energy on this business. Don't get me wrong, it is a great way to make money online. I just know that I want to try myself out in other areas as well. I don't want to get stuck on one thing, but instead, I want to keep learning. Online publishing is a great bonus to my daily job, and I am very thankful to Stefan for giving us the opportunity to learn about online publishing.
Conclusion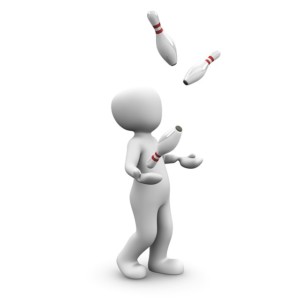 I think Amazon book selling is a great way to start your online business. It is a guaranteed way to make money online, and in case you make a mistake, the losses are minimum, if any. I highly recommend it for anyone looking to sell physical products in the future through large online stores, such as eBay, Amazon or any other. There inevitably will be a learning curve involved, as well as your personal trial and error period. Therefore, I think there is no better way to get to know this business other than through Amazon book selling and the K Money Mastery program!
If you liked my story, you can always leave a comment and share your experience with us. Maybe you have a different story, and we would love to hear about it! In any case, if you want to get notified of new posts like this, subscribe to the blog! Online publishing is not the only things that have helped me to make money online, but I will keep those stories for another time! 😉
Thank you for being with us!
Click here to follow us via E-mail!
Click here to follow us on Facebook!
Click here to follow us on YouTube!
Click here to follow us on Instagram!
Click here to follow us on Twitter!