In one of my previous posts, I talked about the different ways of making money online. I did mention affiliate marketing briefly, but I thought it would be beneficial to go deeper into what is affiliate marketing, and why it is, without doubt, the best way to make passive income online.
What is affiliate marketing
What is affiliate marketing? Simply put, affiliate marketing is when you advertise some product or service, and get paid a commission for every sale that is made through your affiliate link.
An affiliate link is a special link you get from a person or company, whose service or product you will be advertising. That link belongs only to you. So when someone clicks on it, a so-called "cookie" is stored on the person's computer. And whenever that person makes a purchase, that cookie will show that it was you who helped to make the purchase.
Different affiliate programs have different agreements with their partners. Some will pay you a 1% commission on every sale, while others will pay you a 75% commission. Some will pay their partners only once for a sale, while others will pay monthly. And some will even pay just for the clicks that come through your link.
The reason why I love affiliate marketing so much is because it's something that benefits everyone:
1. The person whose service or product you are advertising gets new clients.
2. You get paid a commission for every sale that comes through you.
3. You help people find products or services that they are looking for, but don't yet know about.
As you can see, affiliate marketing is a win-win-win situation. The only negative side is when people become affiliates for products of either poor quality, or products that may be completely irrelevant to their audience.
What you need for affiliate marketing
In order to do affiliate marketing, you need two things. You need to create content in which you will advertise a product or service, and you need an audience.
As an example, take my blog. I write a lot of content on many different topics, and every once in a while you will see me referring to some book, online course or some other product that I have personally benefited from. These links most of the time are affiliate links, and that is how I make money on my blog.
But like I said earlier, I promote those things that are relevant to my audience. These are products that either I myself use or have heard a lot of good about. Moreover, people buying through my affiliate links don't pay more for the products. On the contrary, sometimes buying through my links is cheaper than buying from other places. Being able to offer my readers discounts are the types of benefits you can get if you become an affiliate partner.
If you want to make money through affiliate marketing, you don't necessarily need a blog. Sometimes you can do quite well just by having a YouTube channel, a popular Instagram page, Pinterest, etc. The only problem is that it is a lot harder to get someone's attention on a social network, as opposed to sending them a direct email with your great offer. Which is why creating an email list is also a very important side of affiliate marketing. Just have a look at your inbox. I am sure you will have at least one email with someone trying to sell you something.
How long will it take to make money
By now you probably understand what is affiliate marketing. You may also be wondering, how long will it take to make money this way. Well, although affiliate marketing is my favorite way of making passive income online, it does take time to earn that income.
If you want to do affiliate marketing, don't fall for it thinking that you will do the work for two weeks, and then the money will come pouring in. No, unfortunately, this is not the case. I know so many people who had this attitude, and of course, they didn't make a cent and quit after a month of trying.
It's a not a get rich quick scheme, and it does take time. If you are also thinking of starting a blog, then you need to understand that your content needs to rank in the search engines before people will be able to find you, and this is not a quick process. You need to write content that's relevant, interesting to people and is optimized for the search engines. And you can't just throw a bunch of random links and hope that people will buy through them. No, that never works and that's what the majority of people that want to get rich fast do.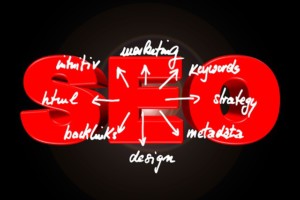 You have to look at affiliate marketing as something that you will be able to be successful with if you work hard, are persistent and can offer value to others. Yes, that's right – you need to offer value to others. If you care about your audience, the things that you share with them will be helpful to them, and they will be inclined to buy through you.
Having money as the number one priority is something everyone does to an extent when learning what is affiliate marketing and trying it out. I was no different. But I quickly realized that the approach doesn't work. Fortunately, I love self-development, writing for my blog and helping others, and that's what I keep doing it no matter what.
If you enjoy writing, then starting a blog is something you can do as well. But that's not the only way to do affiliate marketing. Like I said earlier, you can do it through social networks, or you can even do a podcast on a topic that you care about. Just make sure you have enough to speak about.
Take a look at all of the unboxing and review channels on YouTube. Notice how they tell you to go into the description for more info and links. Well, you guessed it, those are affiliate links.
Where to find the links
If you are now wondering where to find these affiliate links, you can either go to the website of your favorite product and look for "affiliate partners" section there, or you can create an account on some of the most popular affiliate marketplaces. Here are a few examples:
Amazon – Through Amazon's affiliate network, you can create an affiliate link for almost any product. And although the commissions are smaller than on other networks, you will get paid not only when someone buys the product that you are advertising, but also any other product they purchase on Amazon within a certain period of time.
Clickbank – A really popular affiliate marketplace for physical and digital products.
Shareasale – Similar to Clickbank.
Commission Junction – Similar to Clickbank and Shareasale.
Hopefully, you understand by now what is affiliate marketing, and you know where to begin if you want to start earning passive income this way. It's truly one of best ways to make money online. Unlike many other business models out there, this one requires almost no startup capital, other than paying a minimum for a hosting provider, such as Bluehost – affiliate link 😉 Bluehost is, by the way, what I use.
If you have any questions regarding affiliate marketing, feel free to ask them in the comment section below. I will be more than happy to answer them.
Thank you for stopping by and good luck!
Please click below to subscribe and to follow us on social media:
Click here to follow us via E-mail!
Click here to follow us on Facebook!
Click here to follow us on YouTube!
Click here to follow us on Instagram!
Click here to follow us on Twitter!