In January 2017 I made a decision to start a new online business. I wasn't then yet sure what exactly it would be, but I had a few different ideas in mind. After having given it some thought, I decided to go with Amazon FBA. For those of you that don't know, Amazon FBA (Fulfillment By Amazon) is about selling physical products through the Amazon platform. You can read about what I was deciding from here.
Based on previous experience, I knew that it would be silly to start a new business without a coach, course or a mentor to guide me. Getting into something new, especially into something that can cost you a lot of money, without having prior experience is a recipe for failure. As a result, after spending weeks on research, I finally invested in the Marketplace SuperHeroes course. The reasoning behind my decision will be discussed below.
Marketplace SuperHeroes Review
Getting ahead of myself, I want to say that I am completely satisfied with the course and glad that I purchased it. Not only it does exactly what its authors promise, but it also has prevented me from losing A LOT of money. But I will get into more details of that a little later on.
The authors
The authors of this course are two Irish entrepreneurs, Robert Rickey and Stephen Somers.
The first time I came across Stephen was about a year prior to purchasing this course. I saw an interview with him on Youtube, and I already then liked the manner in which he talked about the Amazon FBA business. It was simple and easy to understand.
Robert, the second author, has a rich history of importing and exporting goods, and he is a co-founder of multiple enterprises. He also was Stephen's mentor at first.
As you can probably guess, this duo makes the course very deep and thorough. The fact that Marketplace SuperHeroes has two authors gives it a wider angle of how things are discussed. You get two different people with two different backgrounds and experiences sharing two different sets of opinions. This really makes it stand out from some of the other courses that are lead by only one person.
How it's different from all the other courses
Price
As I already mentioned, I knew that I needed someone to teach me all the details of selling online through Amazon FBA. As I searched for courses, I was surprised to find out that some of them cost thousands of dollars. At that moment it was not affordable for me, and, to be honest, was a crazy price to pay for such a course.
Apart from hearing a lot of good about Marketplace SuperHeroes, I also found it to be the cheapest Amazon FBA course out there.
The concept
If you read about what the majority of courses about Amazon FBA teach, you will find that they all talk about finding a competitive niche and products that interest you, and then building a whole company around them. This means that you will need to spend hundreds and even thousands of dollars on pay-per-click (PPC) advertising in order to compete against the other products in the competitive niche. You would then also need to create a website to advertise your products outside of Amazon.
Having a blog of my own, I can honestly tell you that it's not easy having a website that you care about and constantly work with. The idea of making one or more websites to promote my products sounded like nothing I would want to go through. It would require an extra amount of time, effort and money spent.
I was curious to see some of those websites people were making to promote their products. Some were decent, but the majority of them were plain ugly.
I don't know, I might be wrong. Maybe those types of websites do help drive traffic to Amazon, but from the perspective of a consumer and as a web developer by profession, I would say that websites like that would not push me into buying any of their products. On the contrary, they would drive me away.
Marketplace SuperHeroes, on the other hand, has a whole different philosophy. Robert and Stephen advice to find products that have been around for ages, that have always sold in the past and will always sell in the future. And instead of paying thousands of dollars and fighting for a spot amongst the most competitive products, they teach to diversify the income stream by selling through the European Amazon markets as well.
Selling through Amazon FBA in multiple countries is what Marketplace SuperHeroes is all about. No other course covers this area the way Marketplace SuperHeroes does, and that's what makes it unique. The majority of other courses will talk only about the U.S. market, as if it is the only one out there. Selling outside America has so much potential, and for some reason, Marketplace SuperHeroes is the only one that really emphasizes this.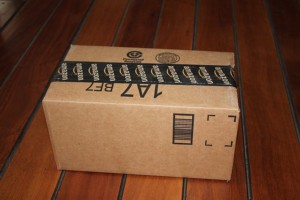 Content
Marketplace SuperHeroes has been around for a couple of years, but in March and April 2017 the course was updated.
Stephen and Robert recreated the core system videos, which includes all of the latest updates coming from Amazon FBA itself. This also played a very big role in my decision when choosing which course to get. Had it not been updated, I would have probably not purchased the course. On the other hand, it makes Marketplace SuperHeroes in 2018 one of the most up-to-date courses regarding the Amazon FBA business.
Marketplace SuperHeroes includes:
MPSH Core System V2 Phase 1 and MPSH Core System V2 Phase 2, together making up 11 modules that consist of 97 training videos.
Apart from the core system, Marketplace SuperHeroes has a whole section about selling in Europe called the MPSH Euro Expansion System. It has another 22 training videos.
Advanced Workgroup #1. Training videos on how to earn more income based on what you already have; larger products.
Advanced Workgroup #2. Advanced research, cash flow and finances. The course also handles topics concerning your company. So it's not only about things related directly to selling online. Big Plus!
Over the Shoulder Series. It is exactly what is sounds like. You get to see Robert in action performing the research process on Amazon's website. This way you get to see every little detail of the process. The majority of my questions were answered here.
There are also videos on how to use the freight services that Stephen and Robert have arranged for Marketplace SuperHeroes. This is extremely handy, as it can be a pain to search for trustworthy freight services.
Finally, the course has several bonus videos, lectures, and more are still to come. Both Robert and Stephen have online streams regularly to answer our questions or motivate us to keep taking action.
4S Product Gauntlet and how I avoided losing money
The 4S Product Gauntlet is a software that comes with the course.
In the beginning, I wasn't sure how much I am going to use it, but after having gone into the research phase, I realized how handy this tool is.
4S Product Gauntlet is basically a tool that you use to keep track of your products. You record all of the information there, and in the end, it calculates for you your product's profitability.
Honestly, I was really happy about the first product that I picked. I was sure it would generate a lot of income. However, right before making the first order from the chosen supplier, the product had to go through the final stage withing the 4S Product Gauntlet. As it turned out, this product not only wouldn't bring any profit, but I could have actually lost a lot of money on it! Needless, to say, I was lucky that this tool was at hand.
This is a good example of how being too confident can hurt us. I was absolutely sure that I would make profit, but nothing could be further from the truth. I was pretty happy at that point that I invested in the course, as I would have last a lot more money on that product than what I spent on Marketplace SuperHeroes.
When it comes to business, don't hesitate to invest. Rather safe than sorry.
Facebook community
The last thing worth of mentioning is the Marketplace SuperHeroes Facebook community. Before I purchased the course, I read that the Facebook community wasn't very active there. But honestly, not only I don't see it that way, I am actually impressed by the community.
Many of the course creators out there are very passionate about selling their course to you, obviously, but when it comes to helping people on the inside, you almost never hear from them. With Stephen and Robert, it's a whole different story.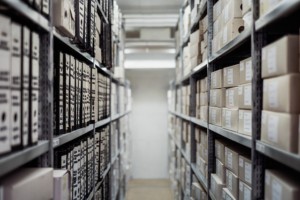 They will answer any question that you might have, and they will do it within 24 hours! Personally, I see that it usually takes them a couple of hours at most to reply. I respect them immensely for this approach towards their product and their customers. I haven't seen anyone do it better than them. You really do feel like someone is holding your hand throughout the process, something that so many of us need when getting into a new business.
Conclusion
All in all, I so far have nothing to complain when it comes to Marketplace SuperHeroes. There are still some videos I have yet to see, but everything that I have seen so far and experienced with the course, has left a very positive feeling.
I know this may sound like a review with a biased opinion, but I really don't see the point of writing and advertising something that I am not completely satisfied with. When it comes to selling on Amazon, despite me not having any prior experience with FBA, I now know exactly what I am doing and where I am heading with my business. In the end, that's exactly what I wanted.
Hopefully, this was useful to you and will help you make an educated decision with which course to go. Feel free to ask me questions and to follow Growth Evolution Development ground on social media.
Part 2: My First AMAZON FBA Selling Experience Q&A – MARKETPLACE SUPERHEROES Review Follow Up
Thank you for being with us!
Sincerely,
Victor Step
Please click below to subscribe and to follow us on social media:

Click here to follow us via E-mail!
Click here to follow us on Facebook!
Click here to follow us on YouTube!
Click here to follow us on Instagram!
Click here to follow us on Twitter!