Not so long time ago I started selling physical products through the Amazon FBA platform. And as my first blog post on the subject, I made an in-depth review of the course that I took: MARKETPLACE SUPERHEROES Review: Step-By-Step Course Towards Selling Physical Products on Amazon FBA. I highly recommend you to check that out before reading this post, as a lot of what is going to be said here is directly related to it.
After having written the Marketplace SuperHeroes course review, I was amazed by how many people wanted to know more. I received a lot of messages, as well as emails from people wanting to know how my business is doing, and whether Amazon is still a good platform for making money.
At first, I wanted to wait a little longer before writing about my first Amazon FBA selling experience. I wanted to have at least two products selling. But because there is so much information piling up, I decided that there is more than enough for now. In any case, this subject is something that I am going to talk about a lot in the future.
To make it more readable, this post is going to be of Q&A type. I am going to answer some the most popular questions, as well as the ones that I think would be of interest to you. If there is something else you want to ask me, please write it in the comment section below. This way when I reply, other people can see that information and benefit from it as well.
Absolutely! Everything that I said in the review post about Marketplace SuperHeroes still holds true. The course is well-made, thorough, it talks about expansion into Europe like no other, it's affordable, and most-importantly, its authors are always there for us. The Facebook community is also outstanding – highly active and willing to help each other.
I have been a part of many online programs, but Marketplace SuperHeroes is the only one that didn't die out with time. On the contrary, it got more alive.
For those that don't know, the authors recently updated the whole core program, as well as added a bunch of new bonus videos. They also go live every now and then to answer any of the questions that the members might have.
2. How much money am I making? / Am I rich yet?
These are the type of questions that I am getting bombarded with the most. It's weird, but I guess it's understandable that people want to focus more on the results than anything else.
In Marketplace SuperHeroes, they teach the following formula: 5 products x 5$ each x 5 countries x 5 sales a day x 30 days = 18,750$ a month. The 18,750$ is the amount you get AFTER all of the Amazon FBA fees have been removed.
I am currently selling only one product, and have another one being manufactured. The sales that I am getting for one product are similar to what I should be getting based on the program (I do boost it with PPC ads though). Some days it is more, some days it is less. In the UK and US, I can easily get more than 5 sales a day, and in other countries, it may be that I get none.
So whether what they teach in the program really works is out of the question. On the other hand, I cannot be physically making a fortune from Amazon FBA yet because I have only one product. If you ask someone that has ten products, they will have a different answer for you. But the great part about Marketplace SuperHeroes is that you don't have to guess how much money you will be making – you estimate it BEFORE you start selling. Not many sellers do this.
Look at it this way… I have started selling on Amazon. I have validated that I can make money that way and that it is, in fact, a passive income. I am now in the process of sourcing more products, and I am not planning to stop. Do you think I would be doing any of this if I wouldn't see the potential?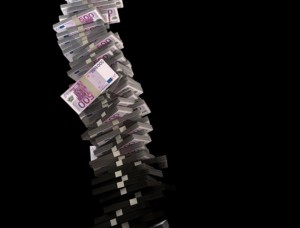 3. Does it make sense to sell the products in the EU?
YES!
Many people think that the US is the only market that will make you money, but this cannot be further from the truth. When you sell in the EU, you are looking to sell not in one country, but in five: United Kingdom, Germany, France, Italy and Spain. Most sellers cannot be bothered enough to expand out of the US, which is why you have such an advantage selling in the EU.
Jokingly, the fact that I am telling you this now might come back in the future and bite me in the butt when you steal away my customers, but I just want to be honest with you. The EU markets are growing very rapidly, and not using them to expand your label and to earn more income (faster), would be a very silly thing to do.
P.S. My UK sales are double the amount of US sales. 🙂
4. Is Amazon FBA a passive business?
Honestly, no business is 100% passive. Regardless of what you do, you will need to return to it every once in a while to adjust and improve things.
With Amazon FBA, it's all about making a good initial research, finding suppliers and shipping the products to Amazon. From there on, Amazon takes care of the rest. If you want to, you can improve your ads or your product listing inside of Amazon to make it more attractive, but this is something you aren't required to do daily to keep making sales. Amazon is a giant that attracts millions of customers. The fact that your product is just sitting there pretty much means that you will get sales.
You aren't required to get up every morning to open up your physical store, and then stand there until the end of the work day, hoping that people would walk into it. No, in Amazon all of this is done on your behalf while you sleep. So the answer to this question is yes, it is a passive business. If you think finding products and having someone else ship them over to Amazon is a lot of work, then I would recommend you to speak to someone who has been in the physical product business for the last 20-30 years.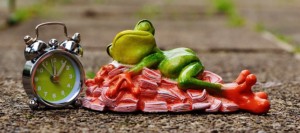 5. How much money does one need to get started?
This one is a tough question to answer, but I will try my best to be as objective as possible.
First of all, I would not go into this business with 500$ in my pocket. I have a seen over and over people asking whether 500$ is enough.. it's not.
If you would ask me, then I would recommend to save up as much as possible before starting out. Why? Because there will be a learning curve to this business, and the last thing you want to do is to worry on top of everything whether you will have enough money to ship your products to the final destination. Keep in mind that there are import taxes in the US and import VAT in the EU. You will not know the exact number until your goods have arrived in the country of destination, which is why it is good to be confident about the fact that you can pay away any of the unexpected costs.
One thing that people need to understand is that you have to treat your Amazon FBA business as a REAL business.
When I was selling Kindle books as a sole proprietor, I didn't have to worry about anything other than paying taxes off in the end of the year. It was an extremely simple way to make passive income with no real obligations (which I by the way still recommend for people that are just starting out). But it also didn't make me that much money and I knew that it wasn't something that I could do for the rest of my life.
When I learned about Amazon FBA, I realized that this can, in fact, be how I make my living. Yes, it is more complicated that Kindle publishing, but it's also a lot more rewarding. It's a real business, and you must treat it like one if you want to make a living off it.
When I started, I had around 2500$. Could I have had less? Absolutely. But I wanted to go global immediately, which is why I wanted to make sure that I have enough to start with. In a nutshell, this is what you need the most amount of money for when sourcing a product:
Making the initial order from a factory in China (500$-2500$)
Shipping to the UK by boat + taxes (400$-800$)
Shipping to the US by boat + taxes (600$ – 1500$)
Getting the products from the destination country's port to Amazon fulfillment center (200$ – 700$)
Keep in mind that these numbers are very rough estimates. They can go lower or higher. It is based on my experience and what I have seen other sellers talk about. They vary based on:
Factory (are they willing to make a small trial order for you or not)
Product price
Product dimensions and weight (this is what determines how cheap or expensive your shipping will be)
Which Amazon fulfillment center are you shipping to exactly (you never know which state in the US they will tell you to take the goods to; in the EU, you might be shipping to, for example, Germany instead of the UK, if it is more convenient for you)
You have the rough estimations. It's up to you to decide how much you need. But as you can see, if you want to start only in the US or only in the EU, you need a significantly smaller amount. I personally think that if you cannot go global, then start at least somewhere.
6. How long does it take to find and ship a product to Amazon?
If you follow the Marketplace SuperHeroes course program, you will be spending some time on the research. Keep in mind that the research is the most important step. If you don't research well enough in advance, you may end up wasting a lot of money, which is what many hectic sellers end up doing. They are the ones that don't make many sales and they will be the ones to tell you that Amazon is too "saturated".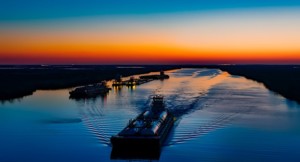 As I said in the review blog post, I ended up initially picking a product that was not profitable. After having contacted the suppliers and received all of the necessary details, such as price, weight and dimensions, I found out that the product would actually cost me more money than what I would make off it. I then had to return back to the search phase.
All in all, it took me about a month to find the right product and supplier. If the first product would have been ok, it would have been two weeks in total.
After you have negotiated all of the details with your suppliers, you will order some samples (a must!). When the samples have arrived (3-5 days) and you have chosen the supplier with the best product, you will make the order.
It will take about a month for the products to be manufactured.
It might take around 2 weeks for your freight forwarder to pick up the goods and to take them to the boat for shipment.
The shipment to the UK would take approximately a month. The shipment to the US would take approximately 20-40 days (depends on which port).
Taking the goods by land from destination country's port to the Amazon fulfillment center, I would give it another 1-2 weeks.
All of the above are my approximate estimations. On average, from the initial order in China to the Amazon fulfillment center it should be around 3 months.
P.S. You can also do the transportation of goods by air. It will be faster, but more expensive.
7. Is Amazon saturated?
This is also one of the most popular questions on the internet regarding Amazon FBA.
Because I am myself relatively new to Amazon FBA, I don't know how it was 5 years ago, but from what I have heard, it was easier to make money then. However, it is important to keep in mind that Amazon is growing very rapidly, and that today there aren't only more sellers on the platform, but also a lot more buyers. I personally now know that it is not too late, but some people will prefer to think otherwise.
Also, what's great about Marketplace SuperHeroes, is that you don't do what everyone else is doing. You are not going for the most popular products all located in the US market. No, the process is different, and that's why you have an advantage. After having started selling on the platform, I can say with confidence that this process works.
Any business model that has proven to be profitable may seem as saturated for some people. On the other hand, many will see it as a green light to hop on the bandwagon and to make the most of it. Don't be the person that belongs to the first group of people. Be brave, be creative, be willing to do the work and do become successful.
Hopefully, I have been able to offer some insight. If there is anything else you would like to know or comment on, please do it in the comment section below. This way everyone else can see it as well. And if the question cannot be answered briefly, I will add it to my next Q&A post about Amazon FBA.
Thank you for stopping by and good luck!
Please click below to subscribe and to follow us on social media:
Click here to follow us via E-mail!
Click here to follow us on Facebook!
Click here to follow us on YouTube!
Click here to follow us on Instagram!
Click here to follow us on Twitter!