To be productive and to manage time well, there is a number of tips that we can make use of, some of which I talk about in my Youtube video here. On the other hand, you can go one step further by using the available productivity and time management apps. So, after some careful research, I finally made that list of what I see to be as the 26 best productivity apps. Here I share their prices, descriptions, and my own brief comment on them. I really hope that this list can benefit you in taking your productivity to a whole new level – the stratosphere. Enjoy!
Best productivity apps – cloud storage
The following section of the list consists of the most common cloud storage services. A cloud storage means that you have a certain amount of space available "somewhere" on the Internet, to which you can upload your files. Cloud storage usually also allows one to easily sync files between their computers, tablets and mobile phones.
The first app in the list of best productivity apps is Dropbox!
I personally use Dropbox all the time. Even though its pricing plans are not ideal, currently the free version offers all that I need – a quick and seamless storage and syncing of files between all of my devices. Dropbox adds a folder on your computer, to which you drag and drop your files. As easy as that.
Price:
Dropbox basic – 2 GB – free
Dropbox pro – 1 TB – 9.99$/month or 99.00$/year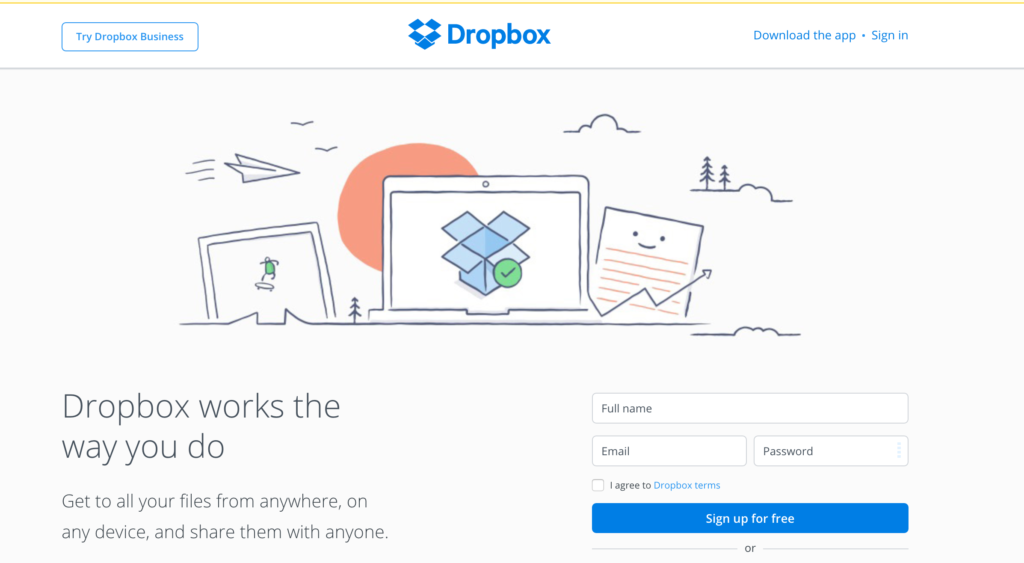 iCloud is also very convenient. Most of you that own an Apple device, use iCloud to some extent. Maybe you are not using it separately for storage, but you probably have your notes, contacts and calendar synced. You can always expand its use.
Price:
5 GB – free
50 GB – 0.99$/month
200GB – 2.99$/month
1 TB – 9.99$/month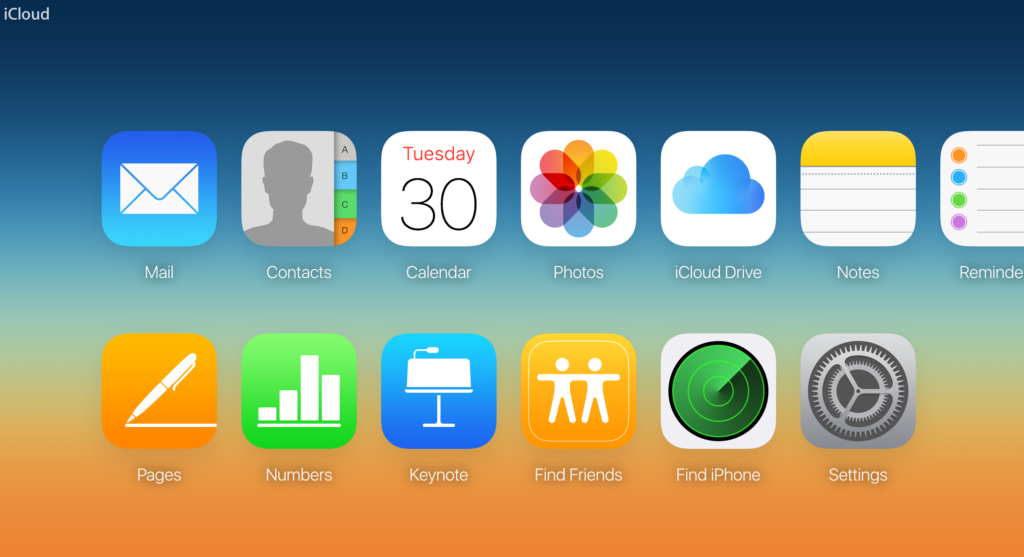 Cloud storage by Microsoft.
Price:
Free – 5 GB. (OneDrive Storage)
Basic – 50 GB – 1.99$/month. (OneDrive Storage)
Personal – 1 TB – 6.99$/month. (OneDrive + Office 365)
Home – 1 TB each for 5 users – 9.99$/month. (OneDrive + Office 365)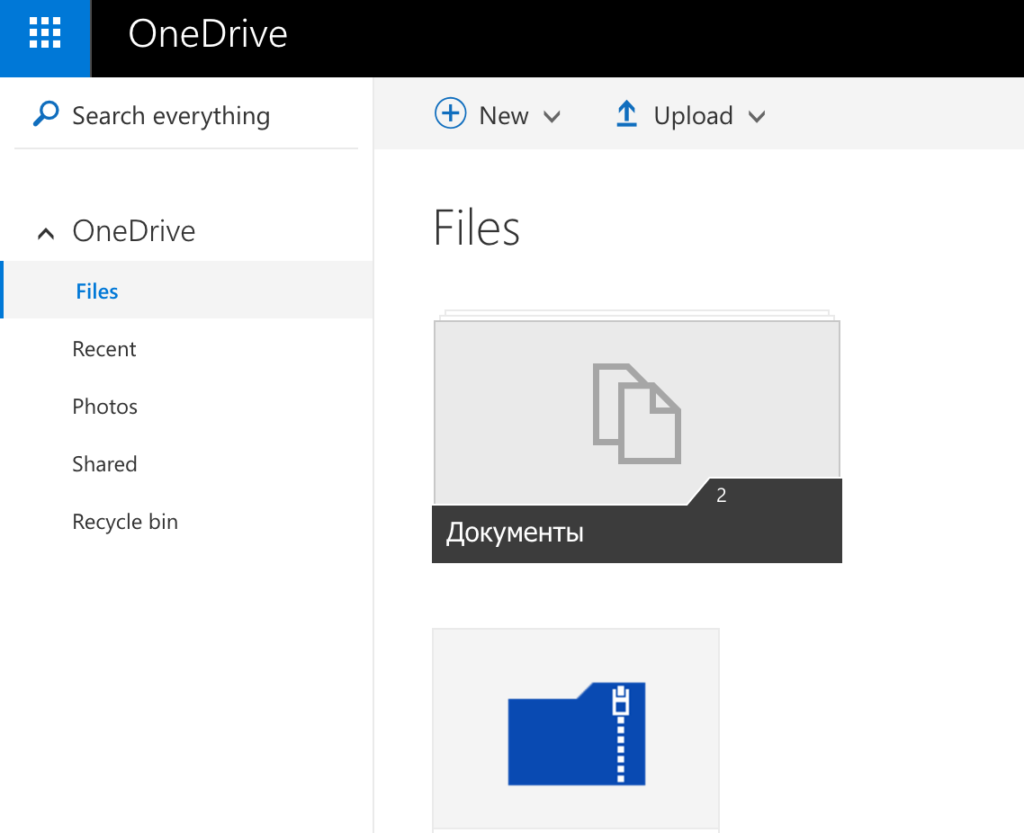 Cloud storage by Google. Has one of the most generous free plans.
Price:
15 GB – free
100 GB – 1.99$/month
1 TB – 9.99$/month
10 TB – 99.99$/month
20 TB – 199.99$/month
30 TB – 299.99$/month

Best productivity apps – Organisational apps/Task managers
The following is a list of organisational apps/task managers that allow you to take notes, store content, sync it across your many devices, and much more. This section is of the best productivity apps list offers the biggest variation in functionality.
Evernote is known to be as one of the best productivity apps out there. Why? Because it is awesome! It has a load of functionality that has been very well thought out. Evernote has passed the test of time, and has proven itself to be very convenient and user friendly. If you search the Internet, you will find that it is one of the most used apps of the niche.
Price:
For basic use it is free, but it also has some payed options that include more space and some other functionality, such as offline access of notes, syncing across all of your devices, PDF annotation, customer support via chat, email, etc.
Basic – FREE – 60MB space + minimal functionality
Plus – 29.99$ a year – 1 GB space/year + more functionality
Premium – 59.99$ a year – 10 GB space/year + load of functionality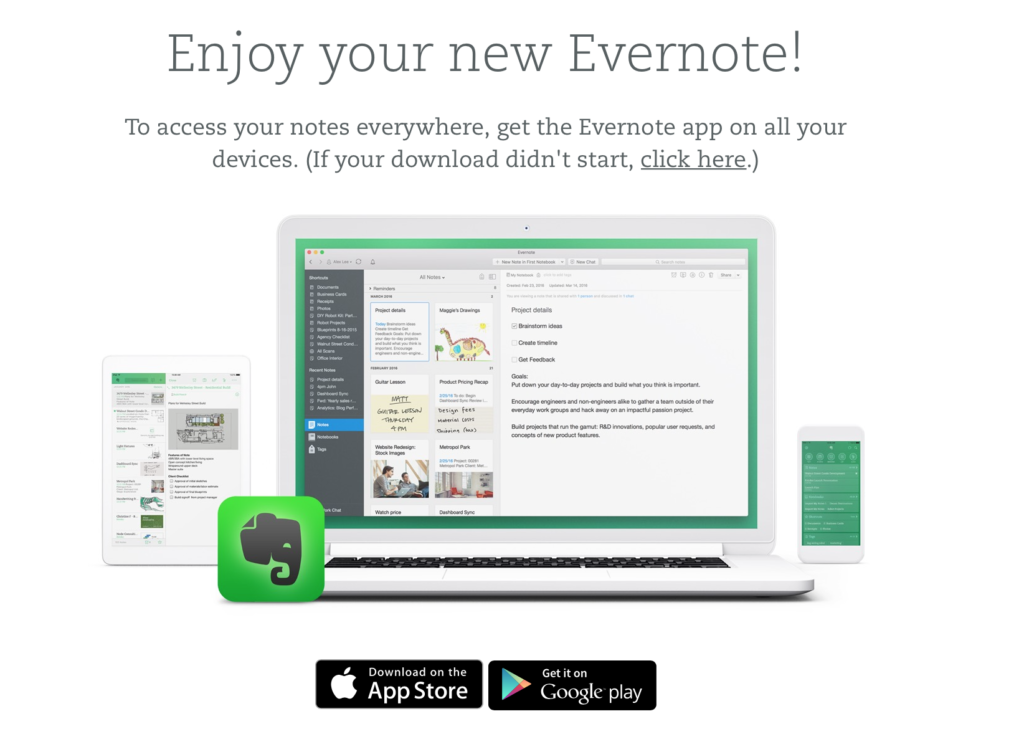 As the name implies, it is simple. If you don't want to be immersed too much into something as fancy as Evernote, Simplenote could be a great alternative!
Price:
For now, Simplenote has decided to pause its Premium upgrade. Therefore, everything that Simplenote offers is free!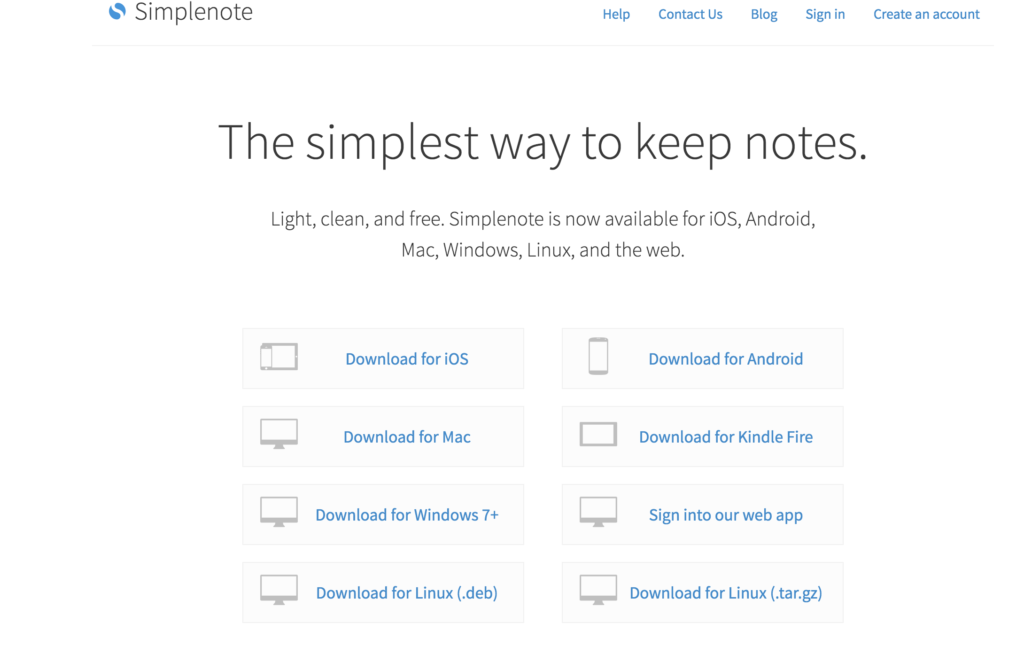 OneNote is another great example of an app that can simplify your life. And just because it is from Microsoft, don't think that it doesn't support your iPhone or iPad – it does. Also, because the app has been around for quite a bit now, you shouldn't be coming across any performance flaws.
Price: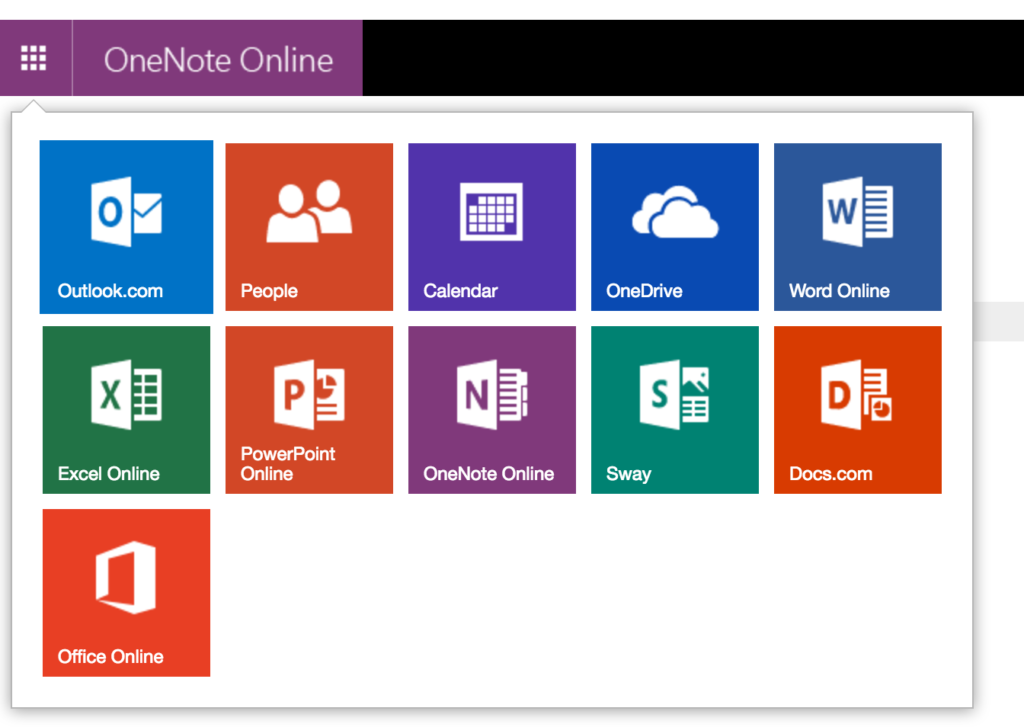 OmniFocus 2 is the upgraded version of the first OmniFocus app. It still is, unfortunately, meant only for Mac, iPhone or iPad.
OmniFocus is known to be one of the most advanced apps out there. If you are a really busy individual, or you are constantly bombarded with tasks, you should really consider getting this app. Have in mind though, it takes some time getting used to it because of how advanced it is. But then again, it's a beast at its job.
The cost of this app can be considered as its benefit and its disadvantage at the same time. On the one hand, it is a one time purchase (no annual subscription fees), but on the other hand, you have to buy a separate version for your Mac and for your iOS devices.
In any case, OmniFocus 2 is considered to be one of the best productivity apps.
Price (Mac):
Standard – 39.99$
Pro – 79.99$
Price (iOS):
Standard – 39.99$
Pro – 59.98$
Google docs is not a full-blown software like the others. However, it can be accessed through Google Drive, and it very conveniently holds and syncs all of your documents into one place. I think it deserves its own spot on the list.
The great thing about Google Docs is that everyone with a Google account get access to to Google Docs without needing to download anything to the computer. There are separate apps for mobile devices though.
What I find especially great about Google docs is that if you don't have Microsoft Office, but you really need to open a .doc or .xls file, you can just import them into Google Docs and voila!
Price:

This app is more of an everywhere-you-go to-do reminder app. It allows you to quickly create lists, tasks, set due dates, repeats, etc. It also allows all of your tasks to be synchronised across other devices, and can even be integrated with Evernote. The app is really great if you have a very poor short-term memory, like I do! 🙂
Price: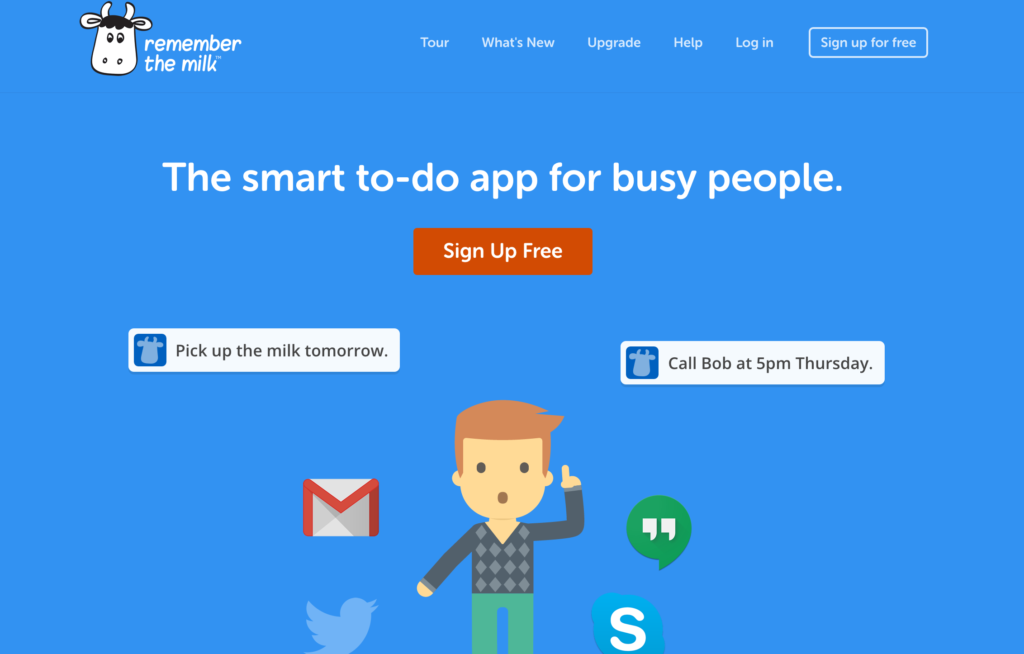 Team communication
Upload almost any file that you want to go with your to-do's
Location-based reminders
etc.
Any.do is a modern and stylish app that helps you run your life. I mean there isn't much to say, just look at how cool their ad is!!! 😀
Price: 
Free
Primum – 2.99/month or 26.99/year
Todoist is a task manager that allows to share projects with team members in real time. It has a number of features, including the ability to create subtasks, have reminders, notifications, see your progress over time. Moreover, their homepage claims that Todoist can be used anywhere, online and offline. As you can also see from the screenshot, it supports a good amount of different platforms and browsers.
The app's website has a nice and modern look, which creates a good first impression. The fact that a company can afford to make at least a nice website for their app is usually a great sign and an indicator that the app should be decent.
Price:
Free
Premium – 28.99$/individual/year
Business – 28.99$/user/year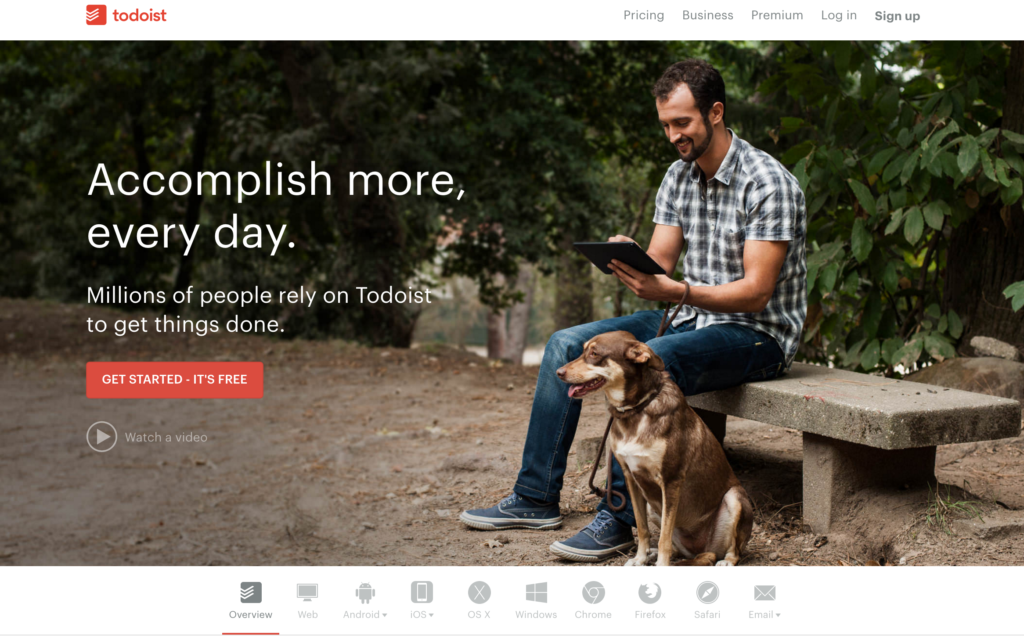 To be honest, when I first got into using Trello, I didn't think much of it. I basically had to use it in one of my classes at the university. It's wasn't that I didn't like it or anything like that, I just didn't see why it I would need it. When I began working, I came across Trello once again at my company, and I didn't really make much of it then either. Finally, a bit later, I came to the conclusion that I needed some software to track my thoughts and tasks, and here I finally gave Trello the last chance. I've been using it since.
I must say that this app is actually really easy to use, desktop and mobile version. Whenever I have a new thought pop up into my head, I create a new list as one topic, and every subsequent thought is added to the list as a card. I find this to be really intuitive. Also, I can mark the cards, displaying at which stage is what task.
Despite not being a complex productivity app, Trello is still extremely useful for people working in teams. Everyone can contribute, pick tasks, notify other team members of the task status, etc. Hard to imagine a best product apps list without Trello.
Price:
Free
Business class – 9.99$/user/month
Enterprise – 20.83$/user/month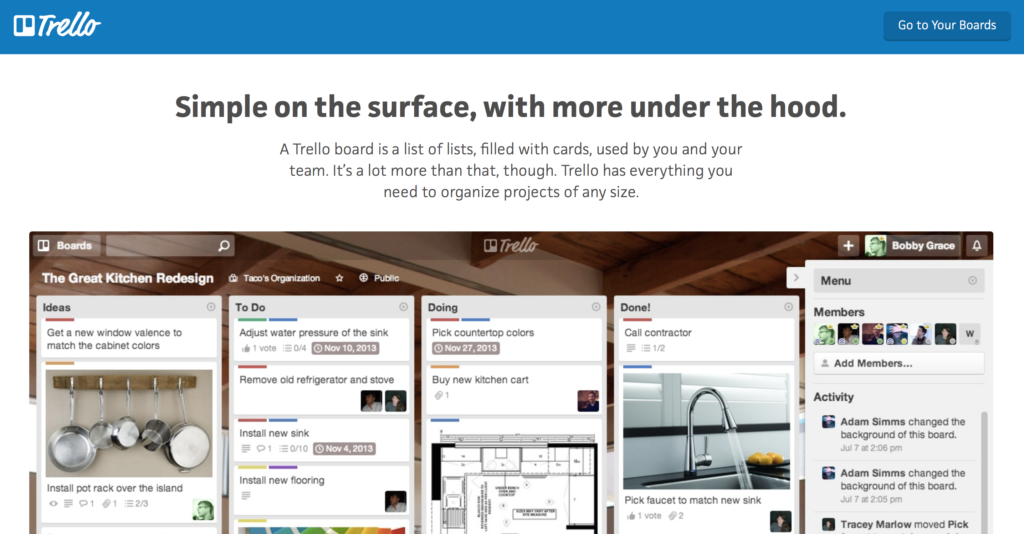 Do you want to be organised and in control of your workflows?
2Do is an app that is available for Android, iOS and Mac. The goal of this app is to allow you to easily note down all your thoughts, make them into easily accessible tasks, and, as the creators claim, it is a "perfect blend between a rich feature set and ease of use". 2Do has a number of interesting features, but the one that I find to be the most exotic, is the functionality that allows you to see only those to-be-done tasks that are geographically nearby! For example, you approach a McDonalds – get an alert reminding to eat (just kidding)! Not sure how useful this is, but sure sounds fancy.
Price:
Pay only once.
Mac – 49.99$
iOS – 14.99$
Android – 2.99$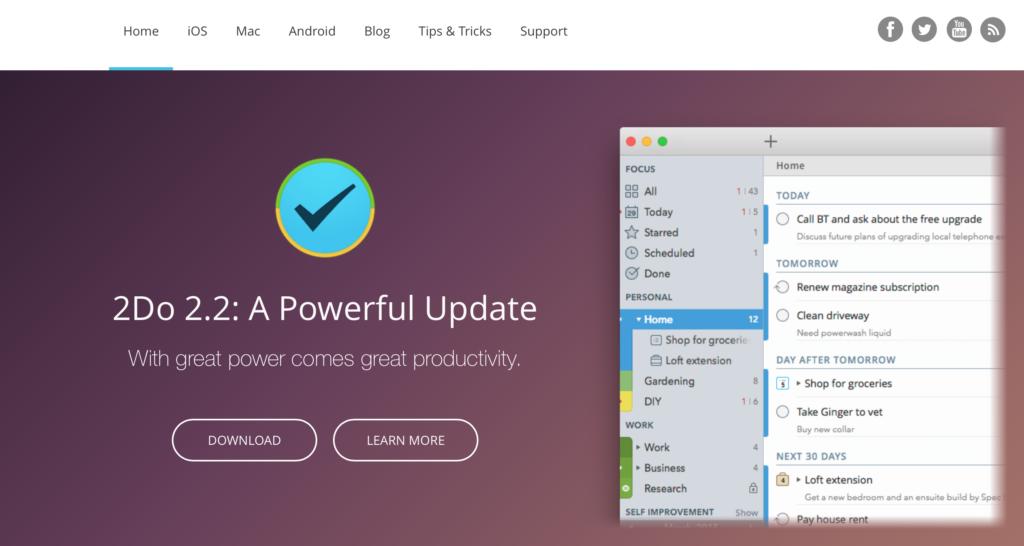 The Centrallo creators claim that every day Evernote users are switching to Centrallo because it has functionality that Evernote lacks, such as calendar sync, password protected notes, share at any list level, location based reminder. Additionally, Centrallo is supposed to be very easy to use. Give it a try and let us know what you think.
Price:
Free
Premium – 4.99$/month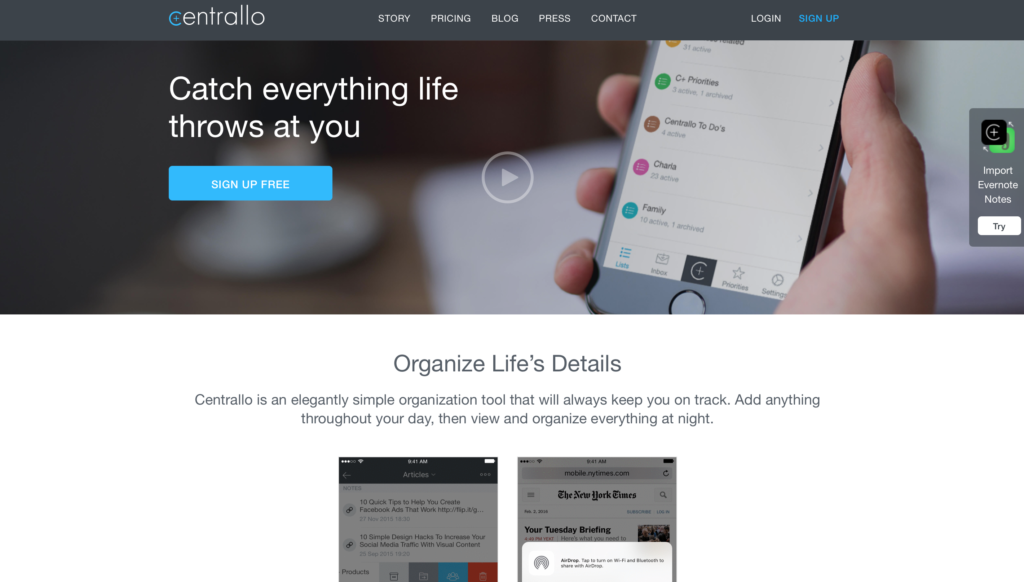 Please notice, Nuclino is meant for teams!
Nevertheless, because it so powerful and has a number of great features, it deserves a place on the best productivity apps list.
Nuclino basically allows its users to simultaneously work on the same content, keeping track of meeting minutes, notes, communication and many other. It allows integrations from Youtube, Vimeo, Soundcloud, Spotify, and allows you to export all of your info in PDF format for easy use. Sounds legit. You agree?
Price:
Free
Basic – 8.25$/user/month if billed annually; 9.90$/user/month if billed monthly;
Premium – 12.50$/user/month if billed annually; 15$/user/month if billed monthly;
Enterprise – need to contact them
Take notes easily, draw on photos with style, sketch personalised diagrams – simple and elegant.
Price:
Best productivity apps – Time-management apps
The following apps are created specifically to track the time that you spend working. Tracking time helps to stay away from distractions, raises your focus, and keeps you accountable for your work.
You can download a desktop timer app, or sign into the online version. Focus Booster is simple, but really well visualises your working patters.
Price:
Starter – free
Individual – 3$/month or 33$/year
Professional 5$/month or 55$/year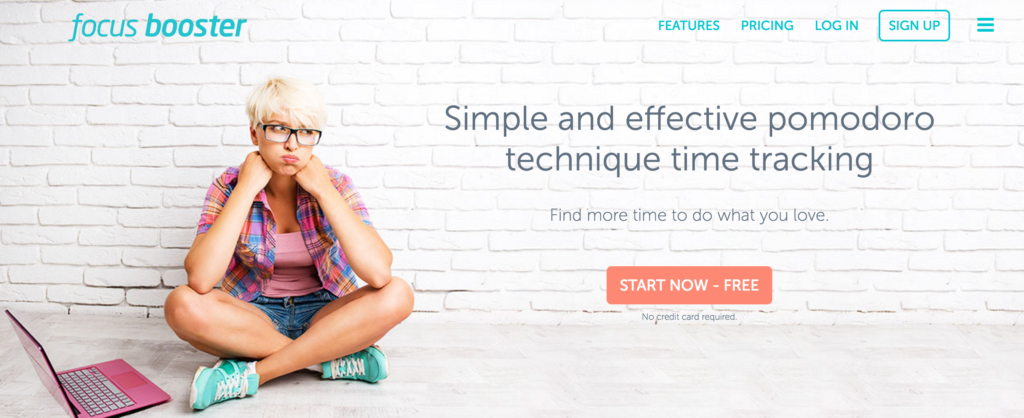 A useful time management app with many features, such as tracking your time, giving you feedback on how much time you spent on email replies, logging your actions into memory, and an extremely useful ability to block distracting websites.
Price:
RescueTime Lite – Free
RescueTime Premium (currently on sale) – 6.75$/month or 54.00$/year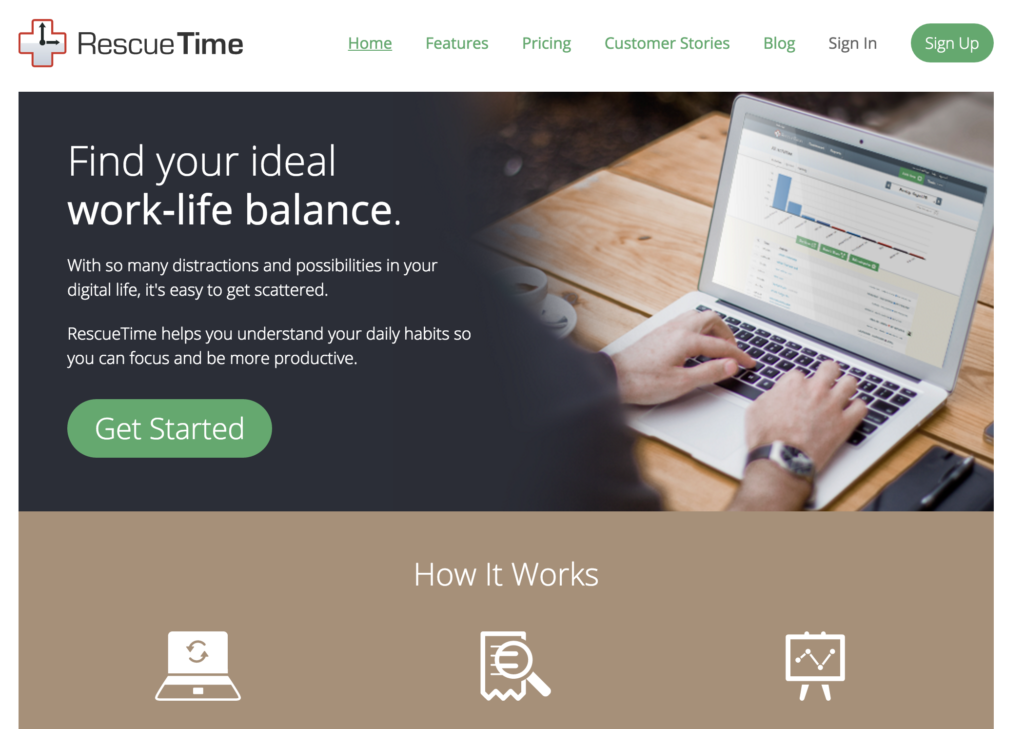 I've been using Toggl for quite a bit, and I must say that this one is really professional. Actually, the previous company that I used to work at, used Toggl to keep track of employee working hours – this is how professional it is!
In any case, it allows you to create separate projects for each, well.., project that you are working on, and set a timer for it. You can tell Toggl to send weekly reports to your email, and see, pleasant to the eye, graphs of how efficiently you were using your time. A really attractive interface and a user-friendly mobile app.
Price:
Basic plan (team of 5 or less) – free
Pro – 10$/user/month
Pro Plus – 20$/user/month
Business – 59$/user/month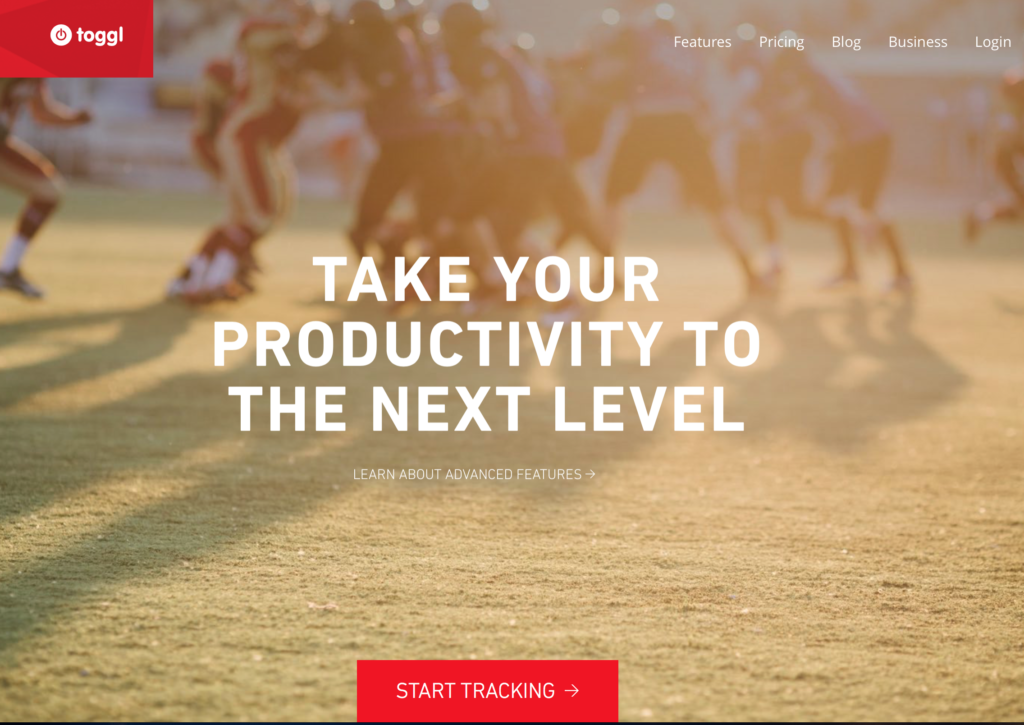 One of the most effective techniques that I use to be productive is the rule of 50/10. 50/10 means that I work intensively for 50 minutes, followed by a 10 minute break. Then this process is repeated. 30/30 is an app that works using the same principle, hence the name 30/30. Despite having such a name, you can adjust any time intervals that you wish.
30/30 has been around since 2012, but updates have been released since. Apart from setting a basic timer, it allows you to create and set a number of different tasks for over 10 days ahead. It has a simple interface that uses gestures instead of buttons.
All in all, a great and easy-to-use app that really enhances the quality of your working time. I always say YES to these types of apps!
Price: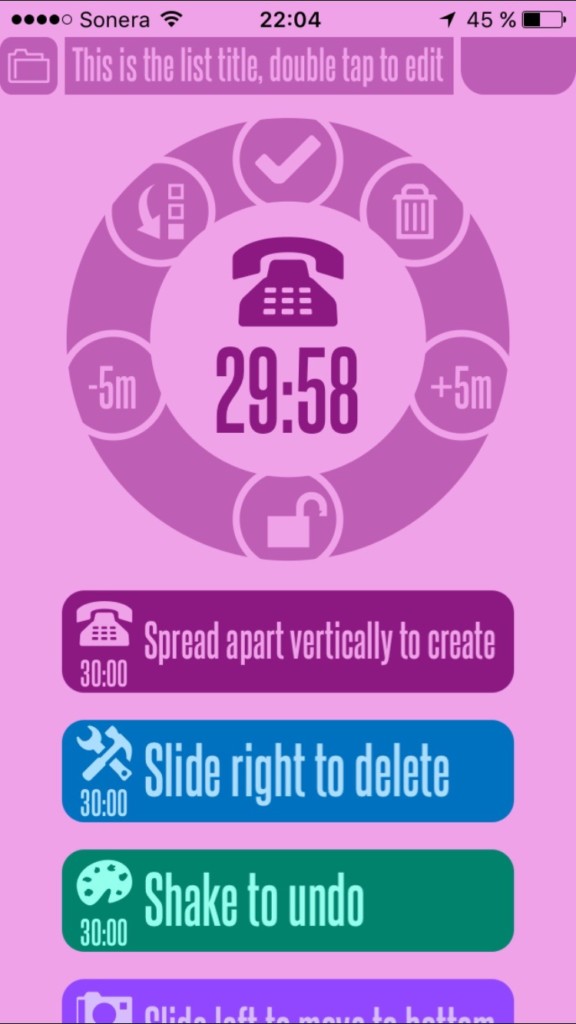 Another attractive time tracking app, which can run simultaneously multiple different timers. The feedback of your working time is also presented in a nice format for your convenience.
Price:
Basic – free
Pro – 8$/month
Teams pro – 8$/user/month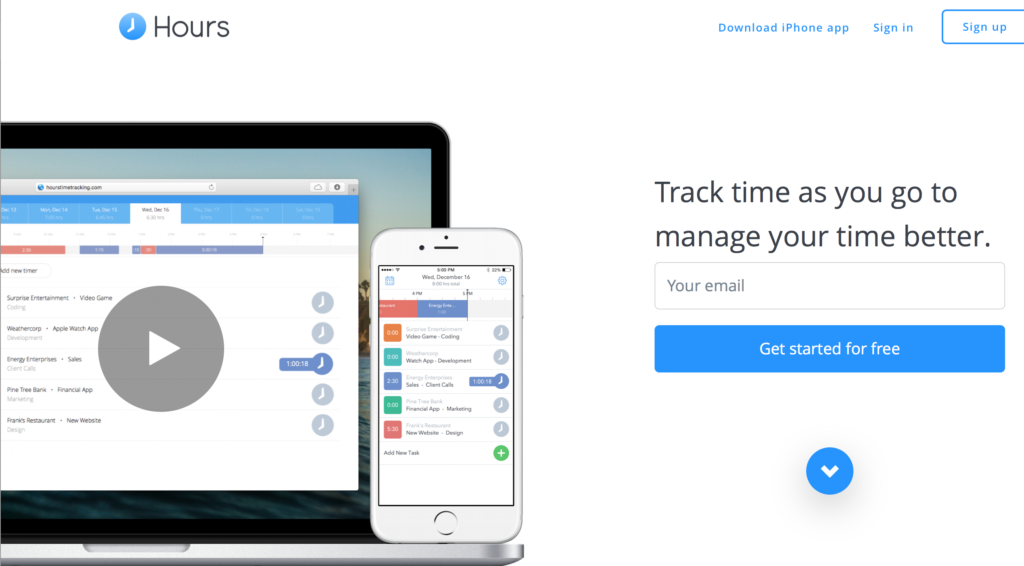 Best productivity apps – Uncategorised apps
1Password is another one of those apps that I used at work, but will also be using at home soon enough.
Anybody out there that deals with the online world, most-likely has a good amount of different passwords. And if you don't, you should, because having one or two passwords for all of your accounts is incredibly unsafe!
1Password is an app that allows you to store all of your password in one place. So, like the name suggests, you create one password, and you use it to get to all of your other passwords. It also integrates with your browser, so that you could avoid manually entering your passwords every time. And on your mobile device, you can use your fingerprint to access all the other passwords!
Oh yes, almost forgot, the app is extremely well encrypted (AES-256 encryption), so no reason to worry that all of your password will be hijacked.
Price:
2.99$/month
1Password families – 4.99$/month (includes 5 people)
LastPass, just like 1Password, is an app to have all of your passwords stored in one place and protected.
There are a lot of arguments online about which is better, 1Password or LastPass. On the one hand, LastPass can be totally free, but on the other hand, LastPass's free plan may lack some features that you would really appreciate. The choice is yours. Which do you like more?
Price:
Free
Premium 1$/month
Enterprise – 2$/user/month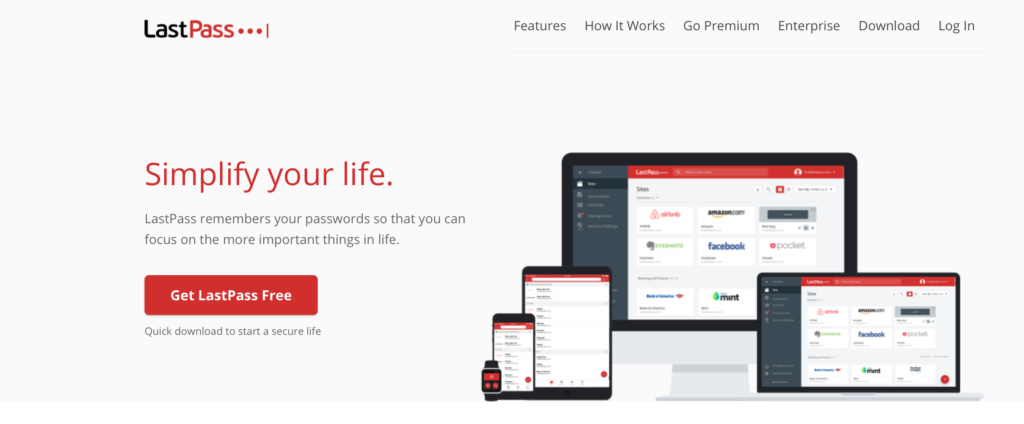 Feedly is not the classical type of productivity app, but can nevertheless be extremely useful to some, especially to those that are constantly researching and consuming information from the Internet.
Feedly allows to have your latest updates coming from various journals, blogs and even Youtube channels, all in one place. The content can easily be saved for later reading, and also be shared.
If you want to spend less time on browsing the Internet, and more time on consuming the info that you really need, then Feedly is definitely a go-go.
Intergates with: Evernote business, OneNote 365, Trello, Slack.
Price:
Basic – free
Pro – 5.41$/month
Team – 18$/user/month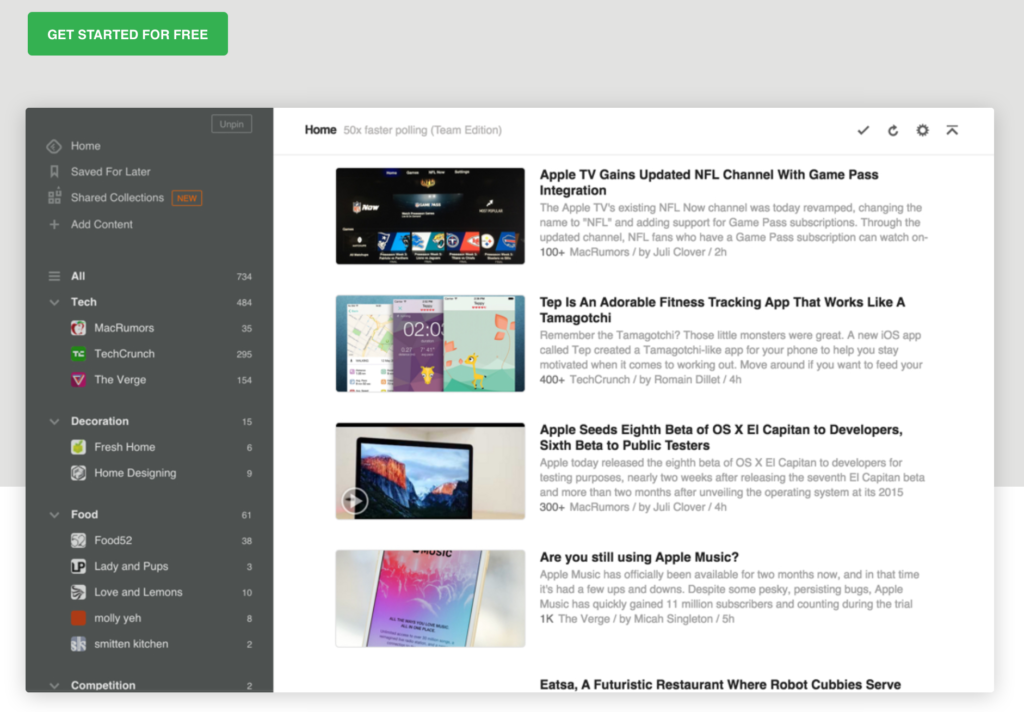 The last but not least from the list of 26 best productivity apps is Freedom. Have you ever wanted to work really hard on something, but you immediately were distracted by something else?
Freedom is an app that, regardless of whether it is your mobile device or computer, allows you remove all distractions from the online world – websites, but also from other apps. You can pick the things that distract you most, and schedule for how long you want to stay away from these distractions. Being able to be productive and manage your time efficiently, involves being highly focused, which requires full isolation from all distractions.
Price:
6.99$/month
Yearly – 2.42$/month
Forever – 119.99$
Hopefully you enjoyed the best productivity apps list that I have put together for you. And even though the focus was placed mostly on individual productivity and time management, many of the apps can still be used in team work. My goal was not just to find "some" apps, but to find apps that are most meaningful and relevant to being productive.
Nevertheless, I am aware that I could have missed some of the awesome apps that are out there – there are tons, really! If you know that you have something to add, please share it in the comment section, and I will make sure to update the list as time goes on. 🙂
In any case, I want to thank you for reading this post. If you feel that you have benefitted somehow from it, feel free to subscribe for more similar content! Cheers!
Thank you for being with us!
Click here to follow us via E-mail!
Click here to follow us on Facebook!
Click here to follow us on YouTube!
Click here to follow us on Instagram!
Click here to follow us on Twitter!